Unless you've been living under a rock for the past few years, you'll know that Gigi Hadid is a name hot on everyone's lips; in particular when it comes to raving about her chic, casual and just too-cool-for-words sartorial style.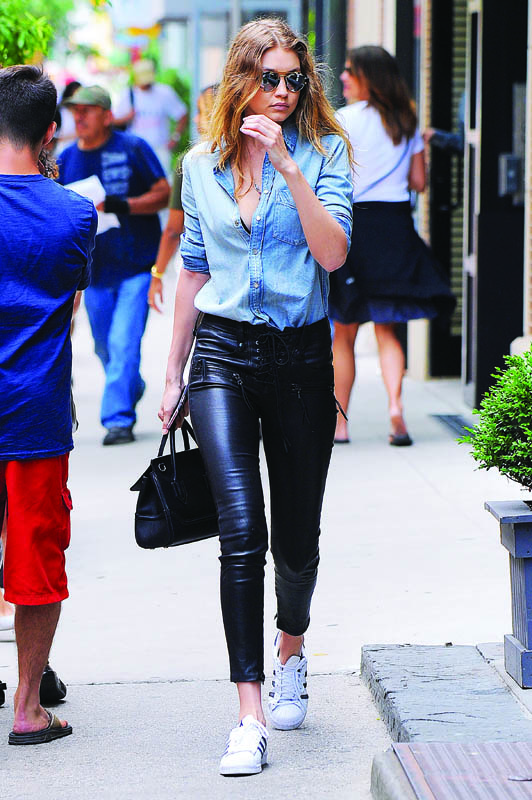 From hot red carpet appearances to cool catwalk outings and enviable off-duty street style, Gigi Hadid seems to get it right every single time. Let's marvel at some of this year's best looks…
Don't say you have nothing to wear ever again, because Gigi is walking proof that you can make a simple jeans and tee combo look more stylish than the newest, priciest ensemble imaginable. We think it's all about confidence. Confidence and a statement red lip. Extra points if you add a pop of colour by way of handbags and nail polish in the same shade.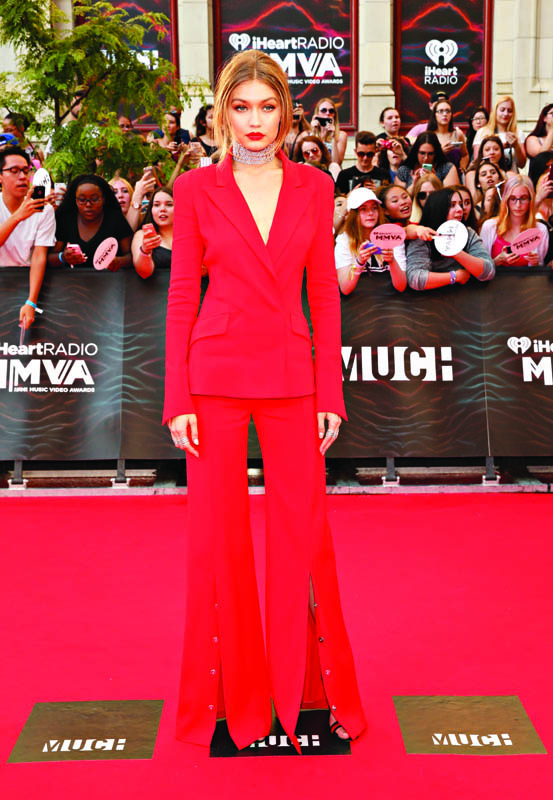 Rocking a gargantuan beehive and sultry sixties eyes at the Anna Sui fashion show earlier this year, Gigi has given us one of our favourite looks of 2016. A timeless beauty capable of rocking trends all across the style spectrum; we're off to get our teasing combs and hairspray right now!
Who knew it was possible to look this stylish in a pair of old dungarees? Well actually these aren't just any old dungarees – they're fresh from her TOMMYXGIGI collaboration with the one and only Tommy Hilfiger. (Definitely one of fashion's most exiting partnerships this year, don't you think?)There are actually some killer items in the collections – but don't be too disheartened if you don't look quite as good as Gigi in them. You have been warned!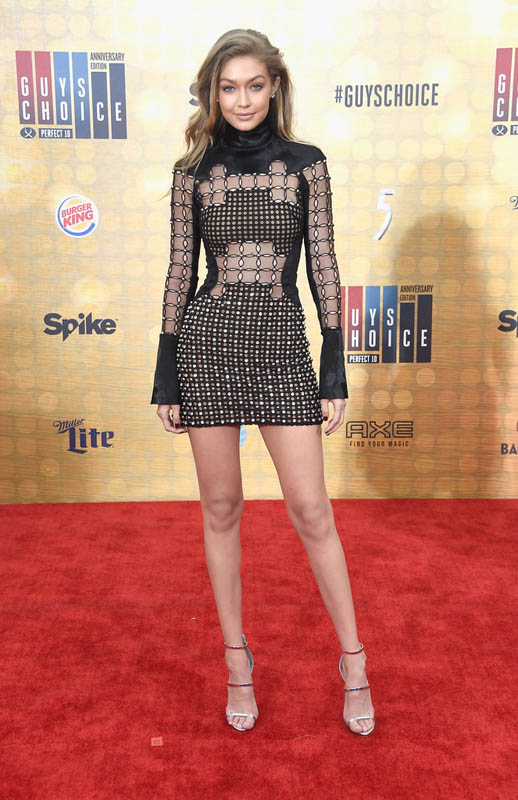 If you didn't want to be Rapunzel before, you'll definitely want to channel the long-haired Princess after seeing Gigi Hadid rocking her elongated braided 'do at the iHeartRadio MUCH Music Video Awards back in June. The loose structure at the top kept things effortless and modern, two words that go hand in hand with Gigi and her enviable style.
Tough girl chic has never looked better with this utterly fierce denim shirt and tight leather trousers combo. The nude lip, dark shades and loose locks flowing through the New York City breeze create the ultimate "don't mess with this" look. Just once we would like to leave the house and look this effortlessly put together. We'll keep obsessing over Gigi and hope that her style tips eventually rub off!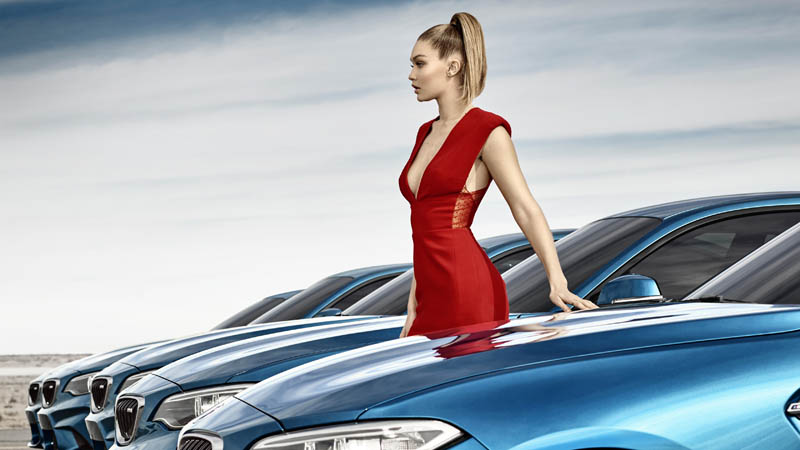 The little black dress with a difference – Gigi knows how to keep it fresh while showing off her enviable pins. Is it just or do they seem to go on for days? Case in point: her appearance on the Spike TV Guy's Choice red carpet. Eveningwear goals right there!
We love her dress, but it's the hair and make-up that sealed the deal for us here. Slicked back hair and a sultry, vampy shade of lipstick complements the dress perfectly, making Gigi stand out for all the right reasons. This look shows that she's already one step ahead of the game, as vamp chic make-up has recently returned to the runways and red carpets alike.
Do you think Gigi and BFF Kendall Jenner called each other the night before to discuss their outfits? Their coordination during this outing in West Hollywood is too sleek to not have been planned! BFF goals for sure!
Talk about celebrating in style – Gigi Hadid once again didn't put a foot wrong when planning her 21st birthday outfit. She pulled out all the stops for the Las Vegas bash – we didn't have to be there to guarantee that all eyes would have been on her!
We all know it's both an honour and a privilege to walk in the annual Victoria's Secret Fashion Show, and Gigi popped her VS cherry last year with a multitude of jaw-dropping looks – this one being our firm favourite. We know this technically happened at the end of last year, but the look was too spectacular not to include. At time of print, Gigi and sister Bella have yet to walk in the 2016 catwalk, but we have a sneaky suspicion that they're going to blow us all away.