We watched the AW16 Mulberry show with our hearts in our mouths, as we really weren't sure what to expect from new creative director Johnny Coca's first catwalk outing. He had big shoes to fill, and that's putting it lightly. Luckily, the former Céline employee didn't disappoint, which meant that we had super-high expectations for the SS17 collection too…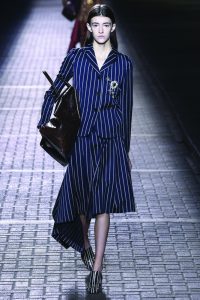 As everyone knows, with such high expectations comes great pressure, but we don't think Coca crumbled in the slightest. Instead of playing it safe for the SS17 season and sticking to all things British and traditional, he decided to go bold, incorporate some of his Spanish roots, and take the brand in a whole new direction. This was particularly noticeable in Mulberry's most iconic and best-selling pieces – the handbags – and it's one handbag in particular we want to talk about…
If you live by the motto "go big or go home" then the entire new collection is going to be right up your alley. Save for a few miniscule bags that go in the totally opposite size direction, the majority of the new-season bags are big, enormous, and full-on gargantuan! But the one handbag that we can't wait to talk to you about is the Bayswater.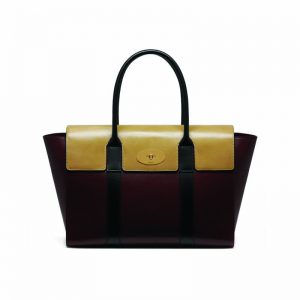 Sure, you've heard the name and seen the pictures, the Bayswater is hardly a new phenomenon. It's been on our radar and on the arms of the most fashionable women around the world for over ten years now, but it got a modern make-over last season, and we are dying to tell you why you need the updated version in your lives.
We love the updated Bayswater not just for its gorgeous, artisanal aesthetics and everything else we see on the outside (and indeed on the inside) but for what it represents as a whole. We feel a sense of empowerment when we see and dream of carrying the new Bayswater, because it was designed for the busy woman in mind.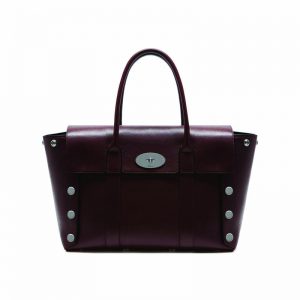 Couldn't fit your laptop or work portfolio in your old bag? No problem – because this is exactly what the new Bayswater was designed for. With more women than ever taking on powerful and influential jobs, the brand new Bayswater was designed to not only accommodate this, but also celebrate it. And so what if you don't need to carry important work documents on the go. The beauty of the Bayswater, old and new, is its sheer versatility. There's no denying that it's a practical bag for the working woman, but it's also an extremely reliable travel bag too; perfect for the jetsetter to keep all her essentials with her on board. Off to the gym and then heading out for lunch with the girls? It's the perfect size for your gym gear and a brand new lunch outfit – sky high heels included – without being weighed down by an abundance of bags.
Basically, the Bayswater might just be one of the best bags you'll ever own. Now the hard part is deciding what colour to go for…
[You can grab the A/W 2016 new Mulberry Bayswaters from a variety of different online department stores or directly on the Mulberry website. (http://www.mulberry.com/gb/shop/bayswater-search ) Or if you have the willpower and patience, the brand spanking new oversized bags from the spring/summer 2017 season will be making their way in stores and online very soon. Watch this space!]