In a new campaign, Jessica Chastain portrays the stories behind the intricately crafted, maximalist pieces of the third Hortus Deliciarum High Jewelry collection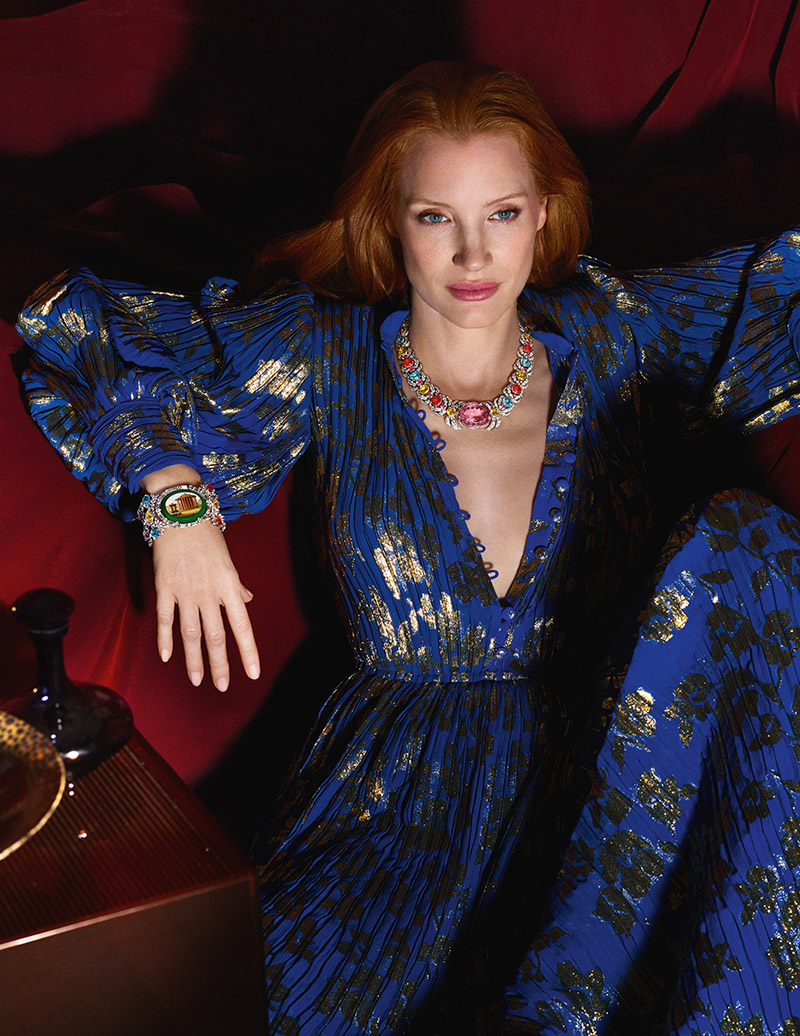 To evoke the narrative behind Alessandro Michele's third Hortus Deliciarum High Jewelry collection, Oscar-winning American actress and film producer Jessica Chastain plays an eclectic collector of mementos and memories. In the film and photographs, a peek into the protagonist's home reveals an opulent trove of souvenirs accumulated throughout her life's travels. Mimicking the splendor of a voyage, these special items, masterfully crafted with precious gemstones including emeralds, aquamarines, opals, and rubellites, tell stories and secrets of faraway places.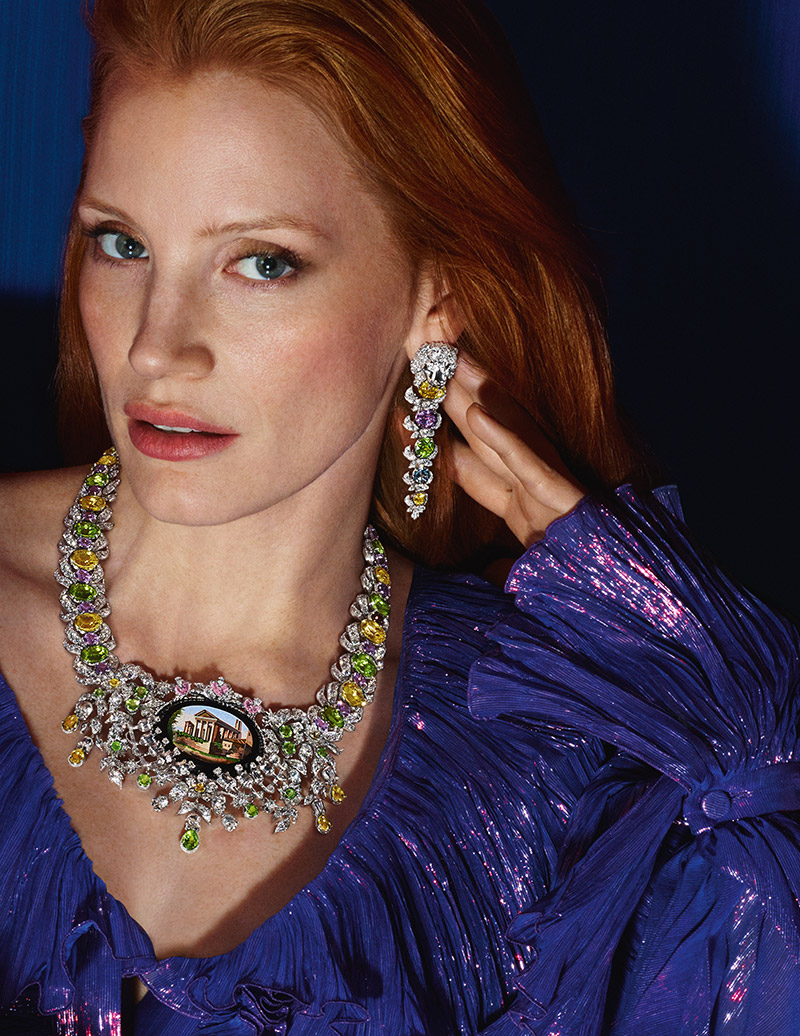 In the storytelling of the new collection, Alessandro Michele takes on the role of mythographer. Inspired by the 18th-century Grand Tour trips, he creates a dreamlike map of memories suspended in time and space through 200 poetic pieces. Five destinations and five chapters define this travelogue, with each meticulously made creation containing the magnetic rapture of a place through intricate designs and magnificent gemstones. In the campaign, it is Jessica Chastain's character who has seemingly taken this transcendent trip to extraordinary lands.