New technological prowess made with rock-star and edgy lines.
For Explorers above and beyond the pale
Supercharged with classic Ulysse Nardin savoir-faire, BLAST is an avatar of its time, a potent force of nature.
A technological wonder made with rock-hard, masculine lines.
The X Factor
BLAST wears it "X" prominently and with pride.The "X" has become an underlying theme progressing transversally throughout all Ulysse Nardin collections and has affirmed its presence in all four BLAST models. Its shape-within-shape-within-shape geometry is a visual delight: an "X", framed in a rectangle, both inside a circle.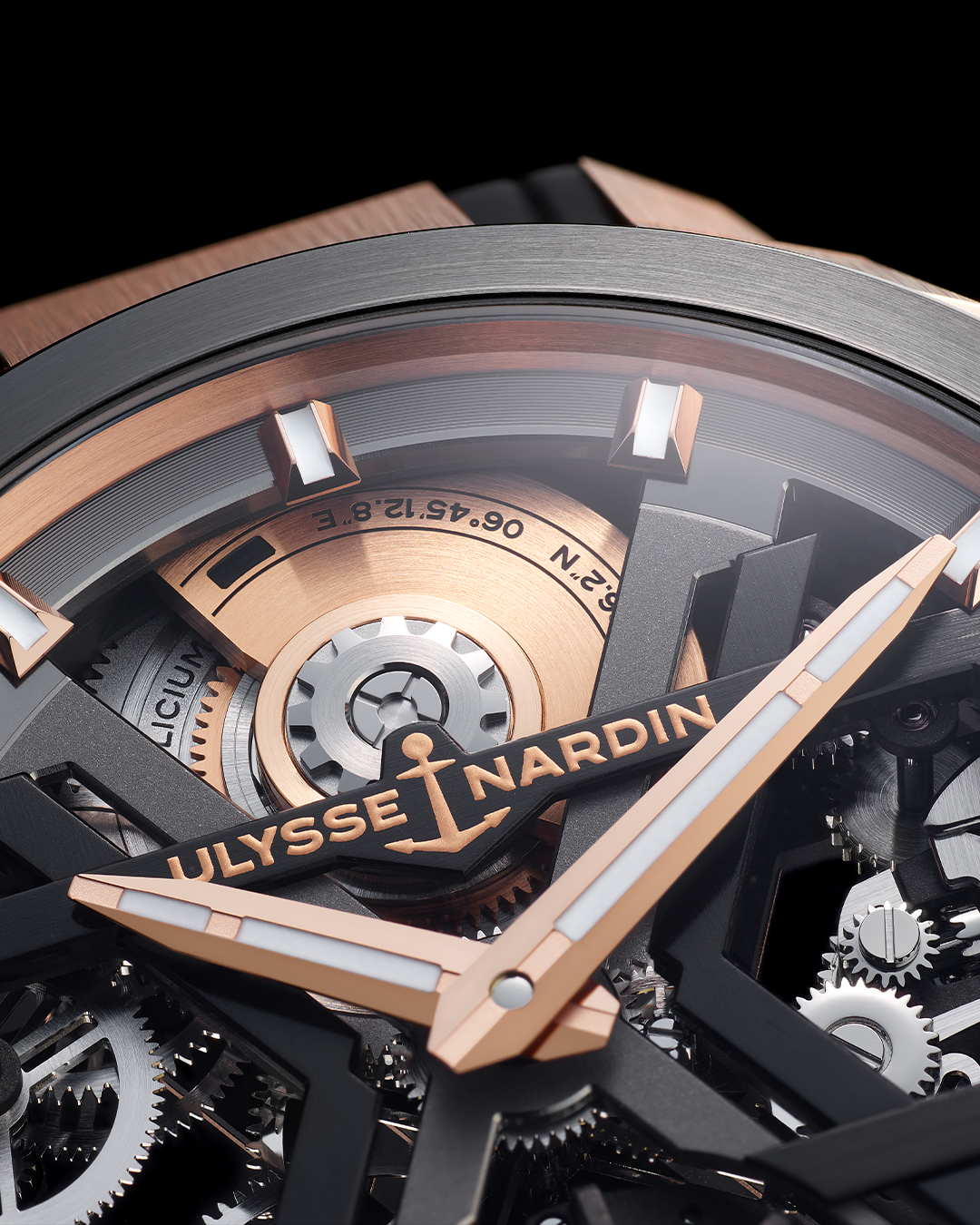 The UN-172 Movement
This atomic bomb of a watch is powered by the recently fashioned UN-172 movement and have a three-day power reserve. With an automatic tourbillon for the first time within the Ulysse Nardin SKELETON collection and a new tiny yet powerful platinum micro-rotor – visible only from the front of the watch at 12 o'clock – BLAST was 18 months in the making, from conception to creation.
Aerodynamic Horns
The Ulysse Nardin designers have restyled and rebuilt the watch horns making them strong and geometric like the sharp wings of a stealth aircraft as it slices through a storm. Each triangle has a different finish, the surface of the horns alternating between polished, satin-finish and sand-blaster veneer.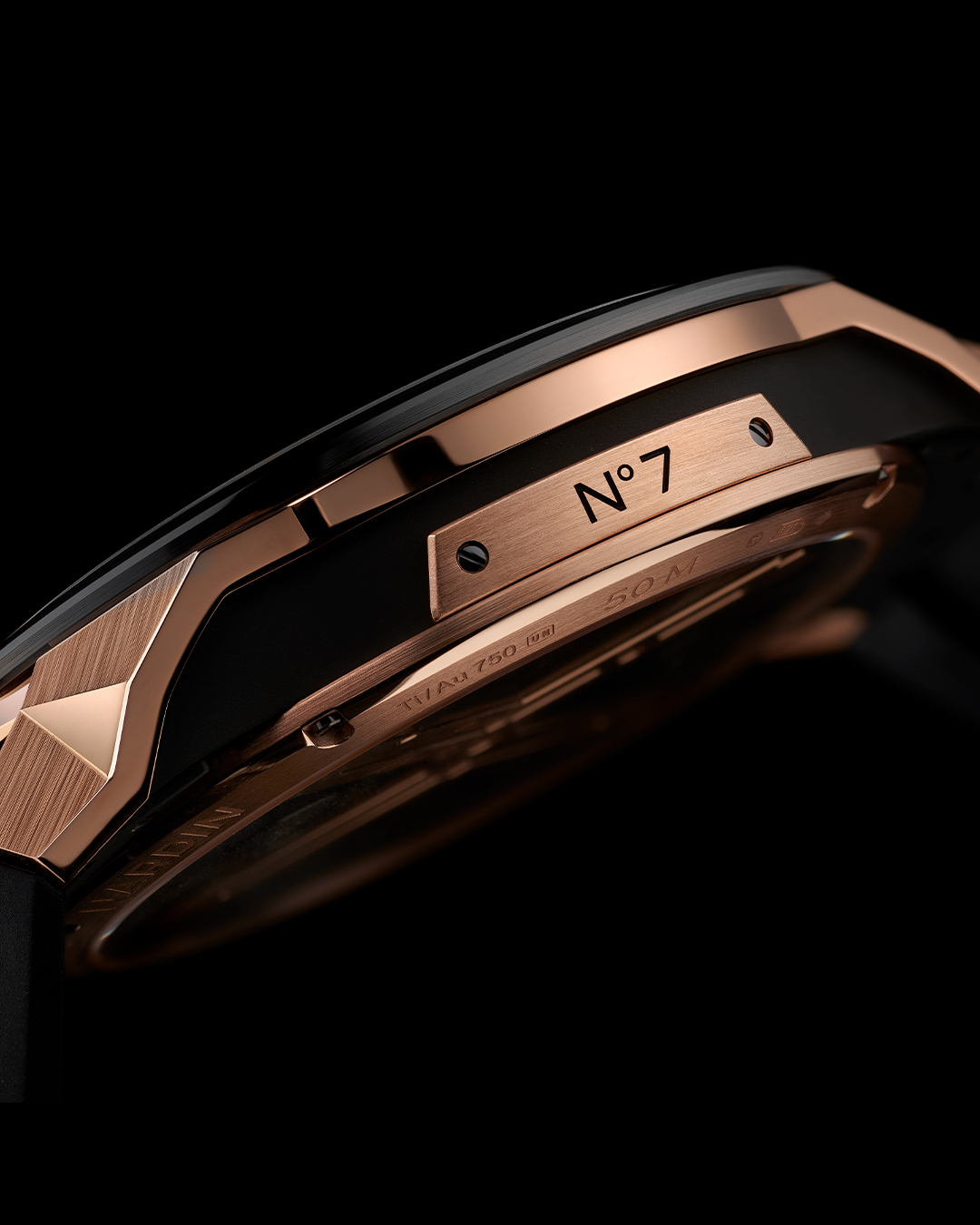 Self-Deploying buckle
Thanks to a new patented 3 blade system that opens in a synchronized manner it snaps open like a couple sharing a dynamic and erotic tango dance. Stunningly easy, powerfully secure.
Discover the Collection
BLAST is available in four distinct models, each with the new manufacture UN-172 movement with an automatic tourbillon and the new self-deploying buckle. Three bracelets options are possible: structured rubber, leather, velvet and some specific option.