The Oscars are almost upon us. In fact, by the time this magazine is published and hits the shelves, the Academy Awards will have just passed, and we'll have an awards season shaped hole in our hearts.
We will however no doubt still be talking about The Oscars and gushing over the jaw-dropping dresses to grace the red carpet. You know just as well as we do: the arrivals red carpet is the true highlight of the entire ceremony.
It might sound like an odd thing to say, but we don't envy the stars of Tinsel Town, as they have an incredibly hard task of choosing their red carpet gowns for this year's ceremony, simply because the spring/summer 2017 season was overflowing with one stunning dress after the other.
We've scanned the collections that debuted in New York, London, Milan and Paris in September, and have selected a few knock out pieces that we predict (or sometimes just hope) might be selected by our favourite A-listers.
Want to see what made the cut?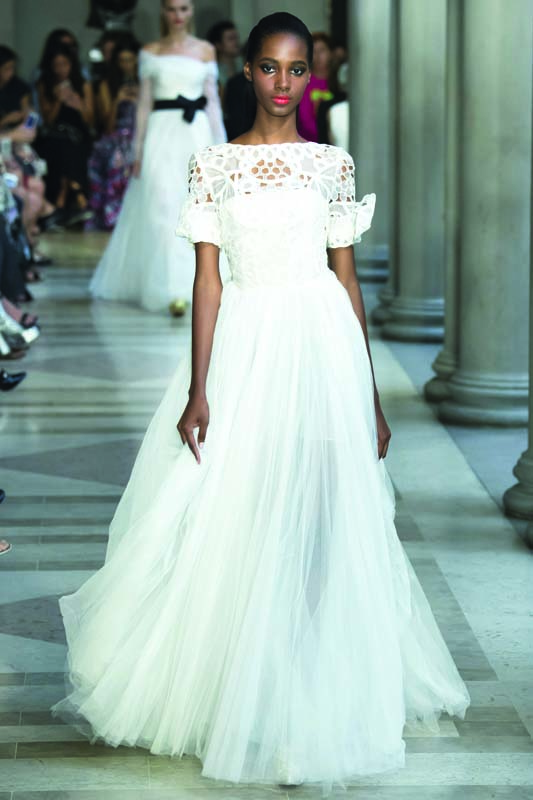 Carolina Herrera
We hope this isn't cheating, but we have selected not one, but three Carolina Herrera SS17 dresses for our Oscars predictions. (We've decided that it isn't cheating. We make the rules, and we say the more Carolina Herrera dresses, the better!) Carolina Herrera knows a thing or three about making women feel like they are floating on a cloud in her dresses, which is why she is always a hot favourite for the Academy Awards. Sleek and sexy and large and in charge – all three styles are worthy of draping one of the Best Actress or Best Supporting Actress ladies. Which one would you go for if you had the honour of attending?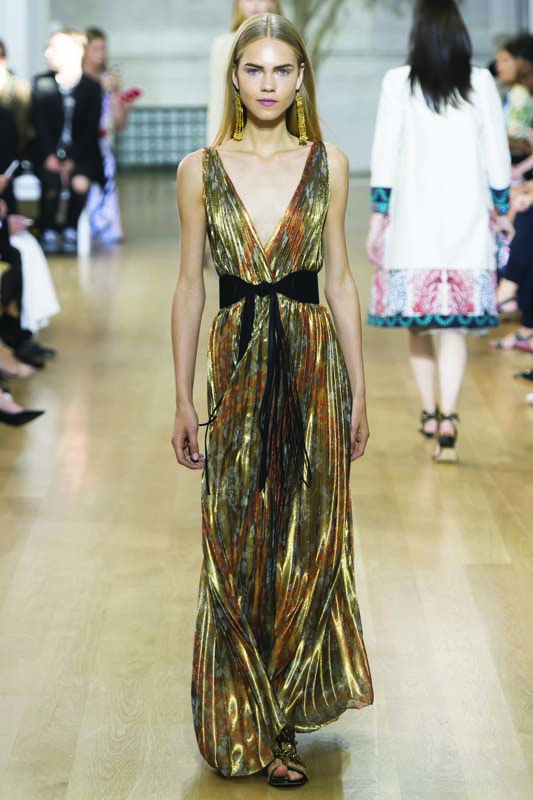 Oscar de la Renta
If you're going to do metallic gold, you might as well let Oscar de la Renta help you do it in style. We would need a confident, possibly even award-nominated actress to wear this glimmering creation, or even the partner of a leading actor who isn't afraid to be upstaged by his date. Who can you picture in this dress?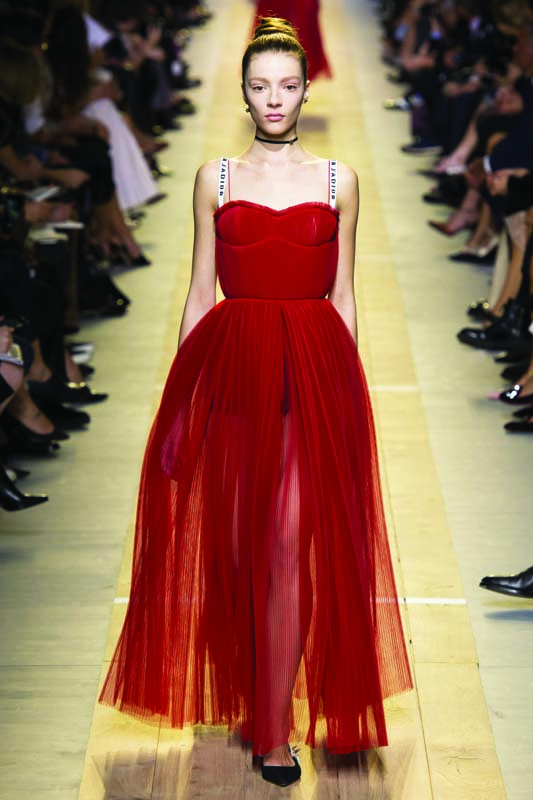 Christian Dior
We imagine these sheer red and black dresses could be donned by those ladies who aren't afraid to take fashion risks. They're great options for those who want to show a little leg but also want to conform to the typical floor-length and fabulous dress code.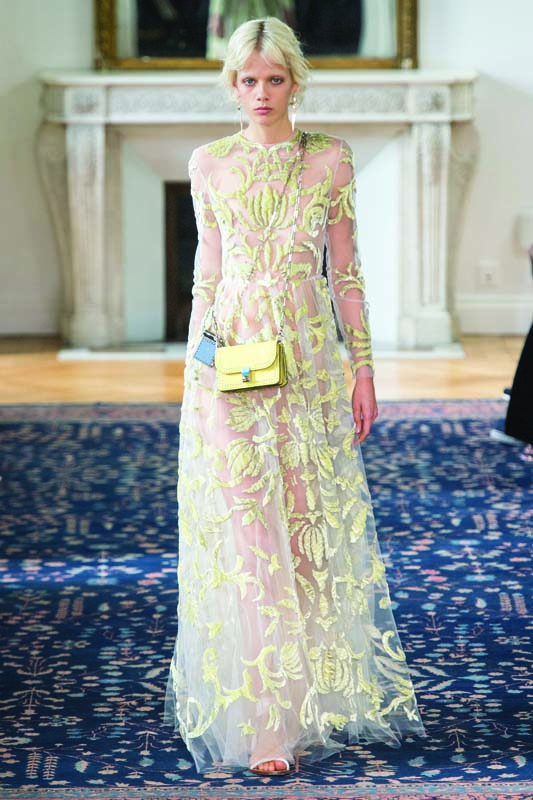 Valentino
You would hope that at least one luscious lady is going to wear Valentino for the Oscars, wouldn't you?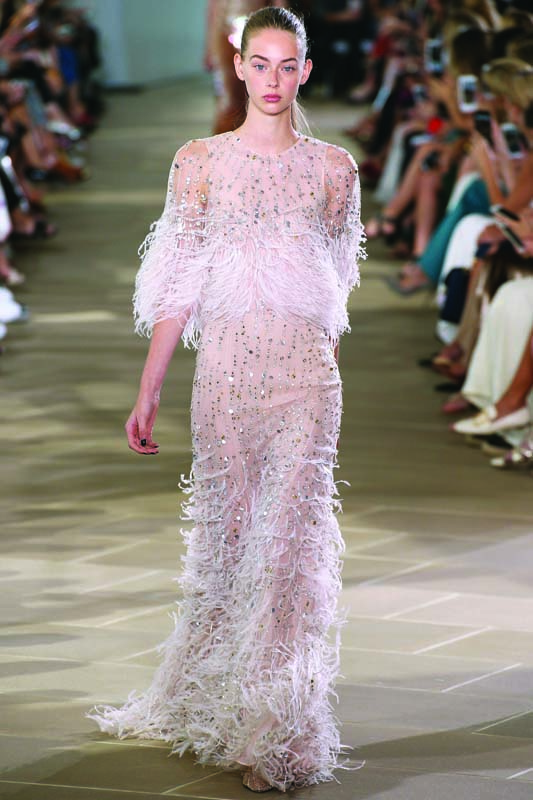 Monique Lhuillier and Elie Saab
If we were going to attend the Oscars, we would start our search with Monique Lhuillier and Elie Saab. We wouldn't give it a second thought. Their collections are in a league of their own and if you can imagine, seem to get more spectacular season after season.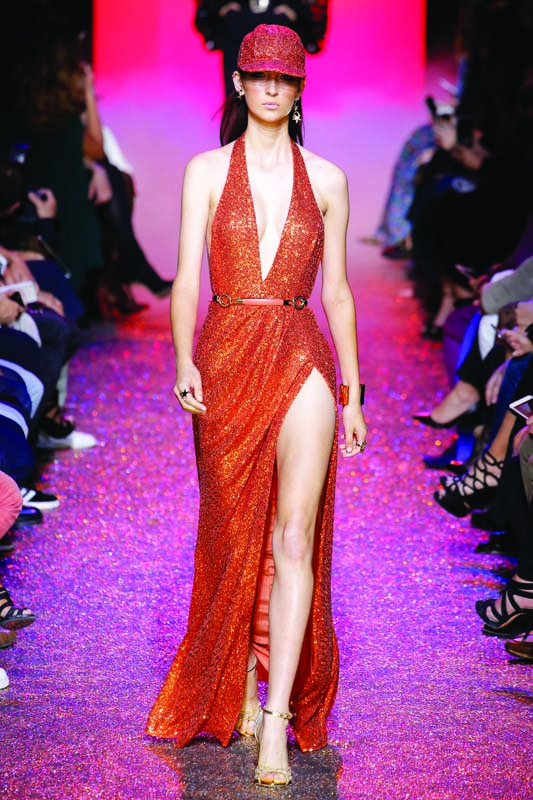 We are never surprised to see the film and fashion elite trusting both of these incredible designers with their looks for the biggest red carpet night of the year.
Going Couture
We're not ruling out Couture collections either – after all, isn't that where the most luxurious of garments can be found in their droves? Both Spring 2016 and Fall 2016 Couture collections were outstanding, to say the least, and we predict that at least one famous face will be lucky enough to be draped in the finest Couture on their big night.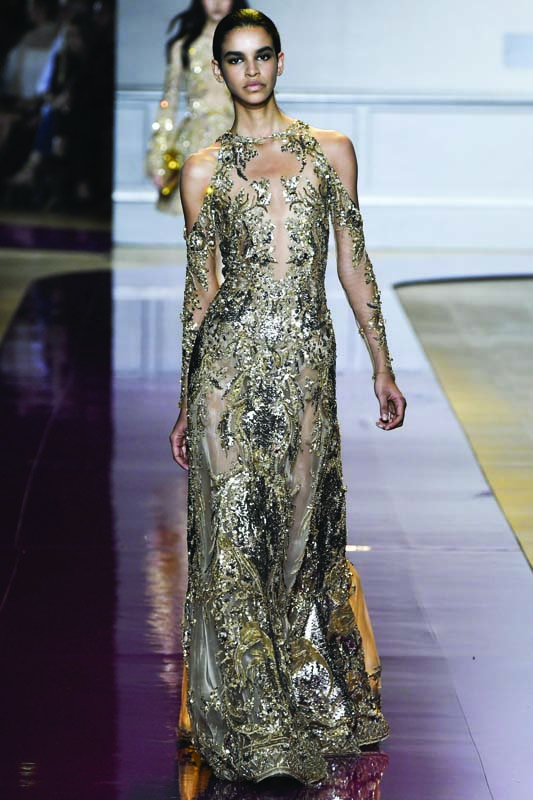 Zuhair Murad Couture
For the ladies who want to feel like princesses (and let's face it, how many women do you know who would turn down the chance to live every little girl's dream for the night?) there are only three words. Zuhair. Murad. Couture.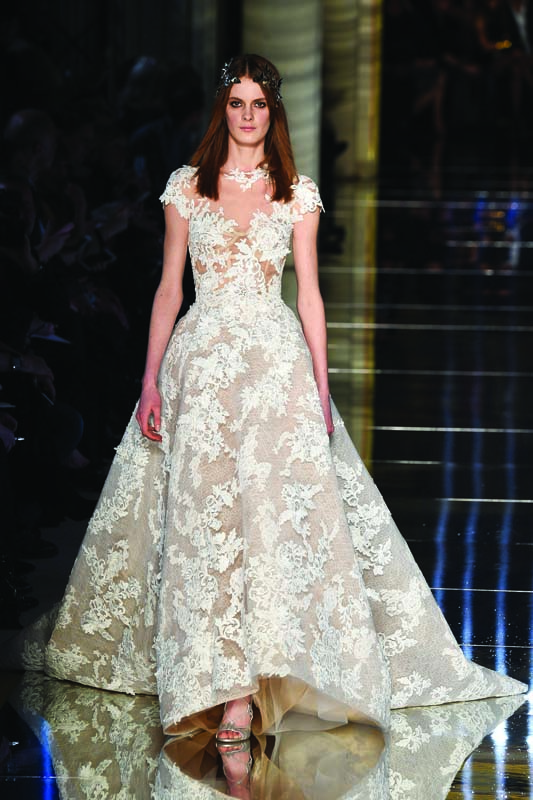 Need we say more? Both Spring 2016 and Fall 2016 couture collections from the designer are what red carpet dreams are made of. The pictures speak for themselves, do they not?
Giambattista Valli
It's hard to believe Giambattista Valli only got his Couture status just over five years ago (it was in 2011, to be exact) as you would assume by his impeccable work that he was at it long before he could even crawl. We are crossing all our fingers and toes that someone will be bold and brave enough to don one of his Fall 2016 Couture dresses, in particular either of the two scarlet masterpieces!
Trend predictions
As you can see from the dresses we have chosen as favourites and predictions, our heads and hearts are telling us that sheer accents are going to be huge. Gone is the thigh high Angelina Jolie slit, and in its place, sheer skin-showing materials that are designed to tease.
We also have high hopes for pastel hues returning to the red carpet. Don't get us wrong, we live for the "go big or go home" mantra, but we would really like to see a softer colour palette on the Academy Awards red carpet this year. Who's with us?