We learnt a lot from the Autumn/Winter 2017 season. Not only did the respective fashion weeks at New York, London, Milan and Paris introduce their latest collections to influence what we will be wearing from top to toe as usual, but this season was particularly special for another reason too. Perhaps as a way of showing a united front and sending a message of solidarity to men and women across the world, many designers used their catwalks almost like soapboxes, and made some pretty influential political statements along the way. Everything from outfits to music to the models themselves was carefully thought out and brilliantly executed to make this season one to remember.
And speaking of models, we're particularly thrilled with the inclusion of Halima Aden in a variety of different shows. For anyone who doesn't know (this won't be an issue for much longer – we predict that she is going to be huge!) Halima Aden is a Somali-American model who didn't let her faith stand in the way of her success. She was the first ever model to rock a Burkini as opposed to a traditional two-piece bikini in a beauty pageant (she was walking in the Miss Minnesota beauty pageant, FYI, where she also wore her Hijab for the remainder of the competition) and has also become the first ever model to rock a Hijab on a major runway thanks to her history-making appearance on this season's catwalks, including the likes of Yeezy, Alberta Ferretti and Max Mara.
So, apart from Halima Aden's undisputed beauty and strong will, what else came to our attention while acquainting ourselves with the Autumn/Winter 2017 collection? Let's break it to down to some of the hottest – and our favourite – trends of the new season. Tear these pages out and take them with you each and every time you go shopping!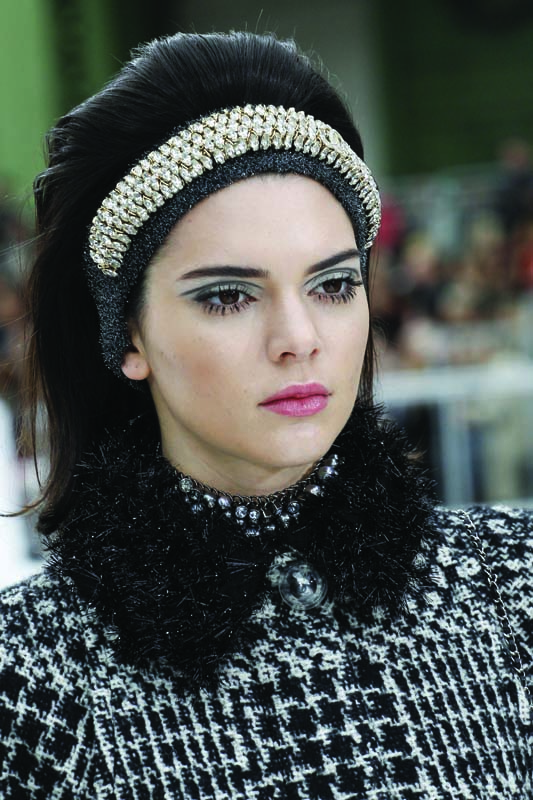 Modern Female Power
Nineties power suits were given a 2017 update, this season. Less boxy and more relaxed, the suits that dominated the catwalks were the biggest sign of the rise in female power. Strong and powerful with a hint of comfort is all it takes to make a true transition; women have never felt more in control of their executive work roles, and now their wardrobes have caught up too. Thank you Calvin Klein, Dries van Noten, Céline, Victoria Beckham, Mulberry, Max Mara and Stella McCartney.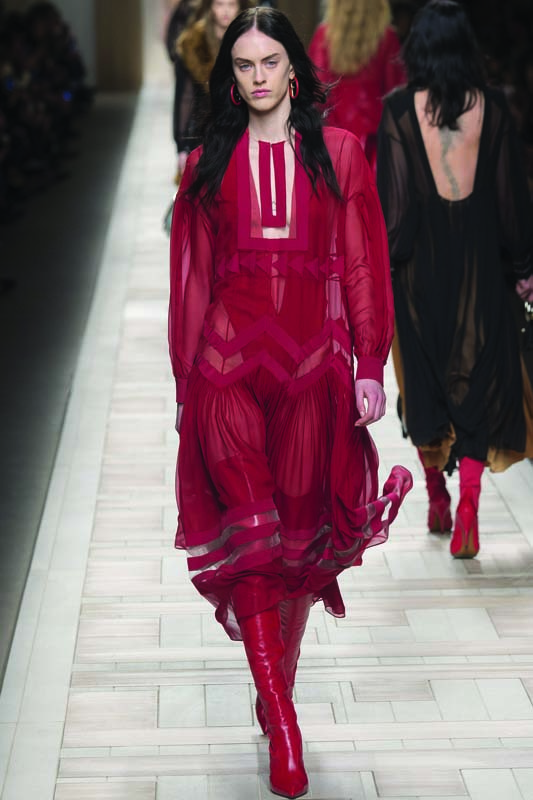 Red Hot
We love seeing colour dominance on the catwalks – what could be simpler than shopping for a certain colour and knowing that your look will automatically be on-trend? Red was absolutely everywhere this season, perhaps a discreet way of conveying female power and dominance. Whatever the reasoning behind it, we couldn't be happier with all the red pieces that flooded the runways, particularly at Prada, Max Mara, Roksanda Ilincic, Preen and Fendi where the looks were so stand-out and memorable. A pop of scarlet here and there is going to make a world of difference to all future monochrome ensembles, but there's something quite powerful about making an appearance – and a statement – in a head to toe red look. We're mentally preparing for our next event as we speak!
Denim
We were pleasantly surprised by all the denim that appeared on the catwalk. As Fashion Month progressed, we were more and more into the idea of denim taking over our wardrobes in the same way it did back in the nineties and early noughties. And as it turned out, so was everyone else! Turn to our "The Denim Dream" feature for a full break-down of the trend, and of course all the ways in which you can get your denim on right away. You're welcome!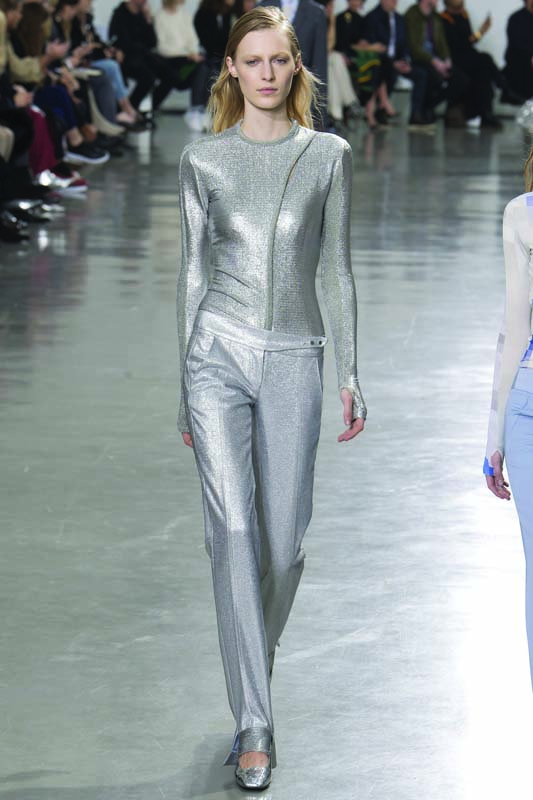 Futurism
Have aliens landed? The space age couldn't have been more prominent this season, and we have the likes of Comme des Garçons, Chanel, Paco Rabane and Saint Laurent to thank for it. Karl Lagerfeld showed us what Chanel-clad people of the future could look like (think tweed with an intergalactic make-over) while other designers made us question life on other planets. Science has never been more fashionable – or more fun! We definitely would have paid more attention in science class if we knew our wardrobes of the future depended on it!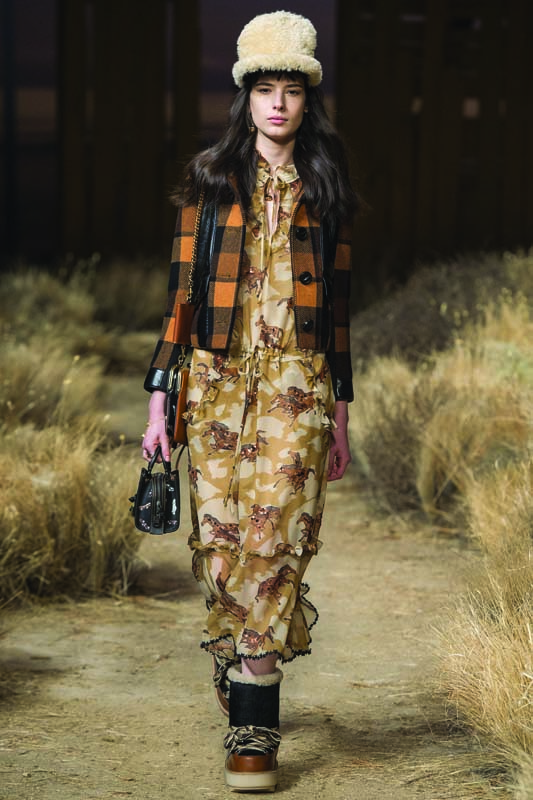 The Return of the Seventies
We got just as many futuristic vibes as we saw vintage throwbacks this new season. Marc Jacobs, Miu Miu, Prada, Coach and Mulberry took us back to one of our favourite decades – the seventies! Big belts, retro prints, and more shades of tobacco and orange than you can shake a stick at – the seventies are back with a vengeance!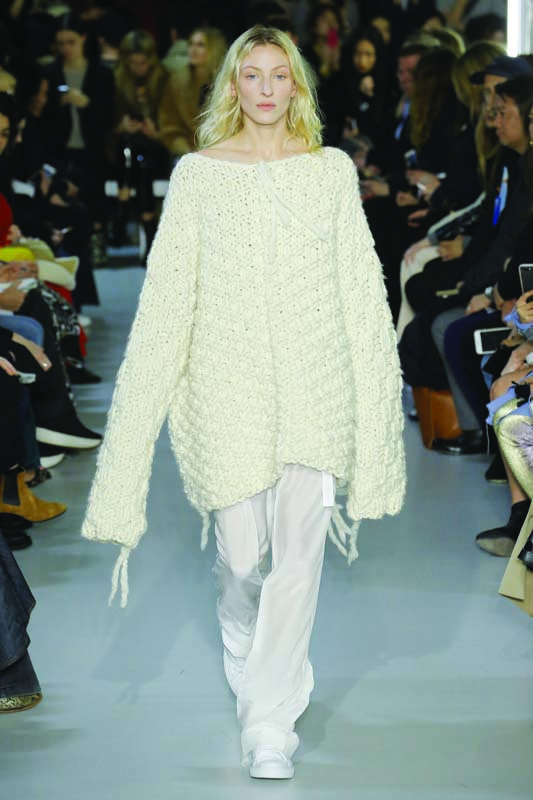 The Classic Knit
Autumn/winter wouldn't be autumn/winter without a few staple knits thrown in for good measure. Luckily there was no shortage of covetable knits on the AW2017 catwalks – look to Balenciaga, Louis Vuitton, Prada, Joseph and Alexander McQueen, among others, to find the knits that are going to see you through the colder months. If you're anything like us, you'll be booking a holiday to chillier climes just so you can wear your favourite winter garments.
What else will be trending this autumn/winter?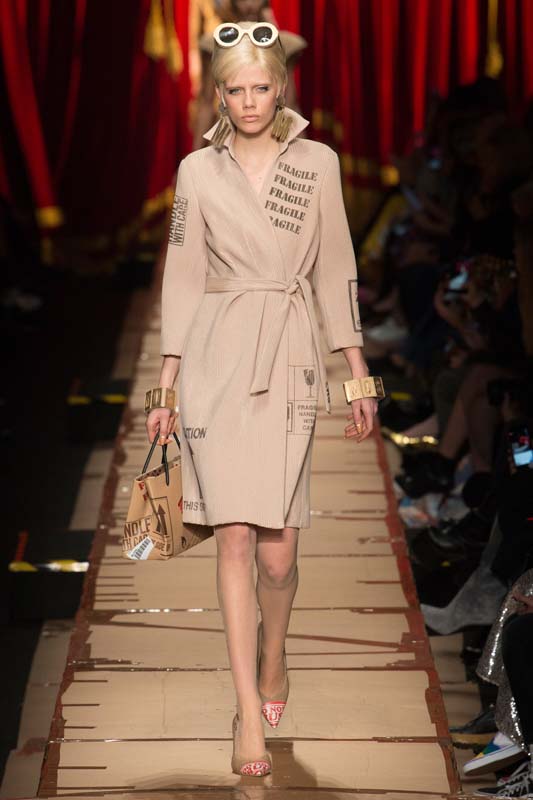 Earrings
Now is a good time to get your ears pierced if you haven't done so already – you're not going to want to miss out on some of this season's hottest trends. The return of gargantuan hoops at Michael Kors and Versace (and with tassels, no less), jewel-encrusted ear cuffs at Mulberry and Oscar de la Renta, more vintage costume jewellery than you could ever dream of at Moschino, and everything up to and including pom-poms at Naeem Khan – this season's earring game was stronger than ever. Take a look at some of our favourite pieces of Autumn/Winter 2017 ear-candy.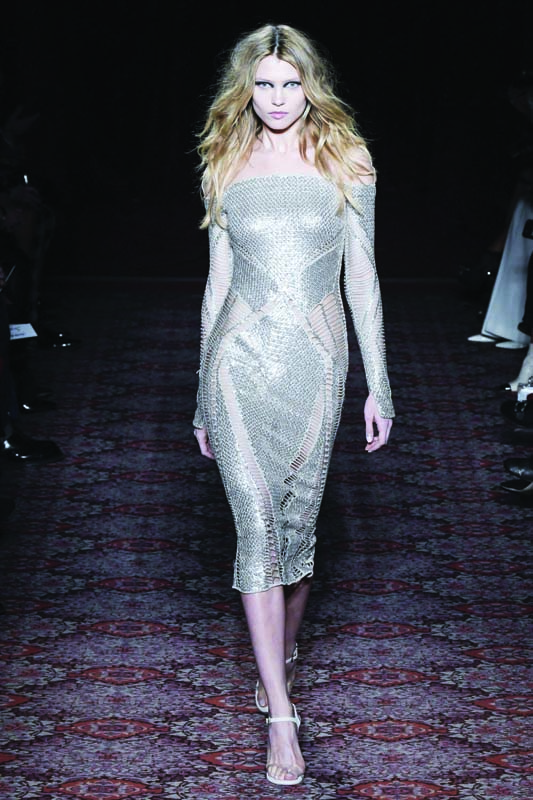 Hair
Karl Lagerfeld gave us the ultimate beehive of the future over at Chanel – we don't know if we are more excited about the voluminous bouffants or the bedazzling accessories that come alongside them; either way – it's looking promising! Ponytails were also a constant occurrence – high (Oscar de la Renta), low (Loewe), take your pick because it doesn't matter – they're all hot! And good news for hair gel fans, because sleek, smooth, face-hugging hair is back in business thanks to Erdem, Carolina Herrera and Eudon Choi. Curls are also a bit different this season; the classic Victoria's Secret wave is out, and in its place, a softer, more romantic wave instead. We weren't sure anything would be better than our beloved wave, but looking at the likes of Alberta Ferretti – where hair was effortlessly thrust into subtle and unassuming hairstyles – and Julien MacDonald has made us want to ditch the curling wand and go for something far more natural instead. Ah, the power of a good runway!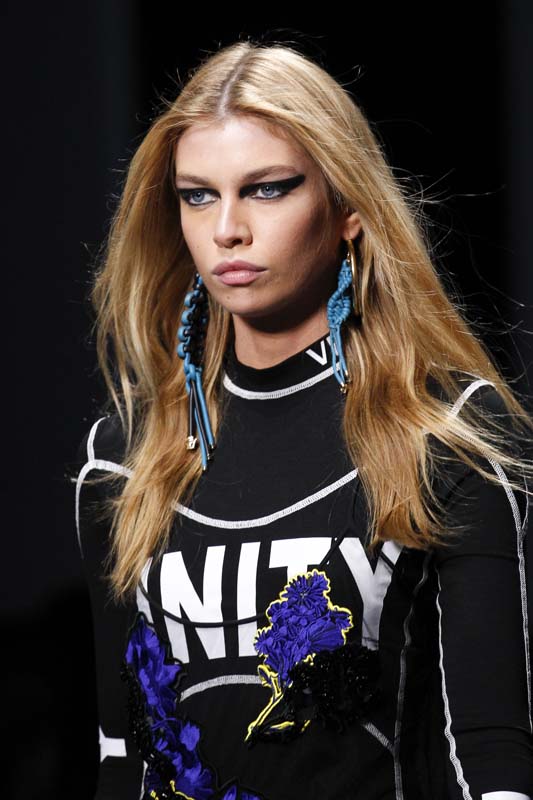 Beauty
And now onto beauty. It was all in the eyes at all four major fashion weeks this season, with eyeliner being a key focal point throughout many of the collections. Bold, smokey eyes are going to be key for staying on-trend, but look to the Prada models if you want to take your look one step further. That splash of colour on your eyelid is going to instantly transform your beauty look, you mark our words. Colourful lids were also in abundance at Prabal Gurung, Oscar de la Renta and Mary Katrantzou, so get shopping for those multi-colour eyeshadow palettes. And we hope you have a steady hand and a lot of patience, because dramatic sixties inspired eyeliner is back thanks to Chloé, Chanel and Moschino. And in terms of lips, aside from Gucci's glitter lips that we are obsessed with, perhaps the best trend to come out of the A/W 2017 shows was the "smudged" lipstick trend that was introduced at Preen by Thornton Bregazzi. The designer was going for a "just kissed" look, which we will translate as, "you don't have to touch up every time you take a sip from your glass". We do love low maintenance lipstick!