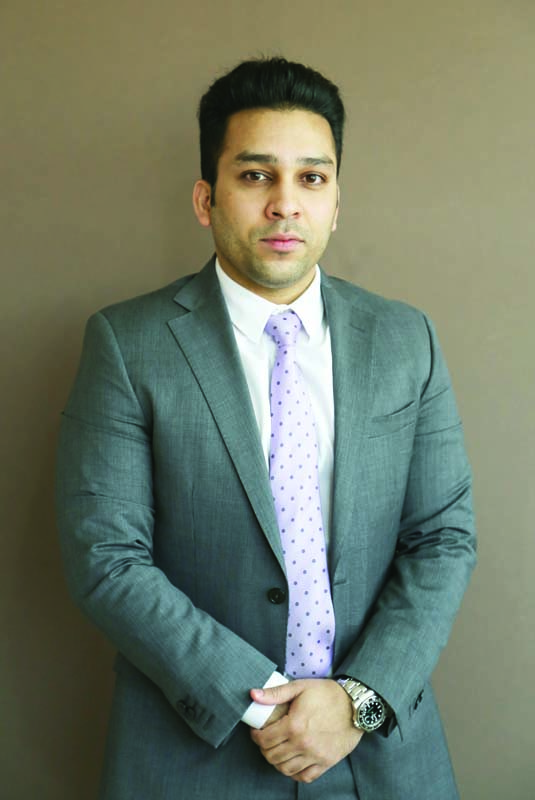 Mohamed Ghazal
CEO – Docib Healthcare Management LLC.
Could you please introduce yourself and your company?
I completed my MBA from UK. I was there for 6 years and worked for a while with a local company. In 2012 I moved to the UAE and joined the family business of Health Care Management and took over the nutrition department.
We started off with only 3 outlets, now we have about 9 retail centers spreading all over the UAE, with Abu Dhabi being our main region with more than 5 outlets.
As a group, we are growing along with the fitness and wellness industry. We are planning to expand the number of our outlets in the coming years. We will soon be launching our online retail store, which will be listing about 2000 products. Initially though, we intend to focus only on the UAE market with our online store. Our future plans include expanding over other GCC countries as well.
We do have a distribution wing called IBR Distribution. We handle few of the top international brands of organic products which are distributed to our own retail centers and pharmacies, and even to entities outside our group.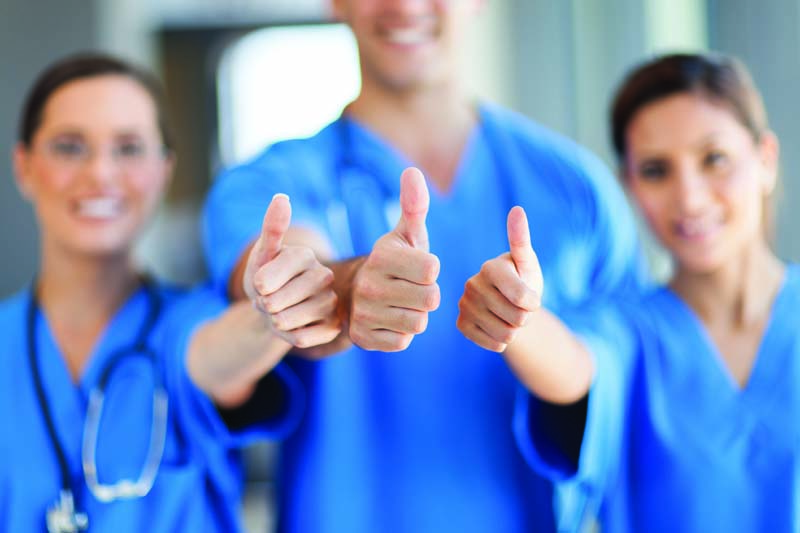 Do you have a special license for distributing organic products here in Dubai?
We do have a general trading license and all our products are registered under Dubai municipality. Our organic products are approved by organic committees like USDA and Ecocert. Our range of products vary from weight loss to skin care and supplements.
Do you also have a color cosmetics line?
At present, we focus entirely on health supplements and sports nutrition supplements. We strive to bring products that contribute towards the wellbeing of people living in UAE
Could you share a few wellness tips, especially for the people living in Dubai, also keeping in mind that you represent a company that believes in wellness, health and fitness?
Many of us are too busy with our hectic lifestyle in Dubai and health and fitness often takes the backseat. Dubai being the heart of fast paced life, eating out and eating unhealthy has becomes a routine. Since choices are plenty, people end up eating unhealthy more often than one might expect.
As the economy is growing and since there is more awareness, people tend to spend more money on their lifestyle and along with that they want to keep fit as well. People have started taking fitness and over all well-being much more seriously. Even if not immediately, few would at least like to start considering fitness at some point in their lives. There are also many who are into dieting. Bottom line is that awareness is still there.
We live in a country where there's a gym or a swimming pool in almost if not every apartment and if you live in a villa community then you most certainly have a park or a jogging track nearby. This means everywhere you look you will find a place to start moving and work out, this also speaks volumes about this country.
The best thing is Dubai government has been actively promoting the wellness aspect. Take the highly successful 'Lose weight and Win gold' program. The main objective is to lose weight and be fit and above all you get rewarded with gold, which I don't think any other country in the world practices. Our company is more focused promoting wellbeing rather than a business; we have the social responsibility towards the people of UAE. We want to give them the best product in the market, healthy products which really benefit their health.
You look very fit. How do you manage?
There is a saying – When in Rome, do as the Romans do. I am in the fitness industry and it requires me to keep myself fit. So, I tend to eat clean food, try to go to gym regularly. Recently, I met a group who have a busy lifestyle. We were sitting and talking about things like health and wellness and I was surprised by their yearning to be fit. They asked me the same question of how I keep myself fit. I told them, "Once you decide to be fit, you have to eat clean. This is very important, because 70% of your wellness depends on what goes into your body. 30% is contributed by the sort of exercises or activities you may be in to. Exercise does play a vital role but food is very important. You need to know what to eat, when to eat." The people I met were CEOs and Directors of companies and they said that they take multi-vitamin, omegas, and supplements. This is good, because you don't get enough nutrition entirely from the food you eat; especially we miss out on fiber. Fiber is very important for digestion and your digestive system on the whole. To be honest, most people I spoke to had issues like constipation because of the lack of fiber in their food and so adding fiber is very essential.
I remember as youngsters we used to eat a lot of raw food like corn on the cob, radishes etc. Children these days are not into that that kind of food. They choose the mushy corn, baby carrots, and it takes away the natural way you interact with food and consequently miss out on the fiber element in your diet?
There is a benefit of eating corn from the cob. You are strengthening your jaw muscle and teeth as well. When you go out of the natural way, you miss out on many things. That's same with your food as well. When you go out of your natural food you miss out on essential proteins, vitamins, and minerals. That's where we step in. Even though we run a number of nutrition centers, the main objective is to provide suggestions for healthy living. Our staff members at the centers are all well qualified and well trained. So, even if you have nothing to buy when you visit us and talk to them, you'll get an idea of what you need to do. What are the better choices and practices for a healthy living. So, more than a business there is a social responsibility aspect as well. Sometimes I talk to people, I tell them to alter small things in their daily life. Look into what you are eating. If you are living on the fourth floor, take the stairs. Your health is really important. Only if you lead a healthy life, can you achieve what you aim for.
There are other competitors in the market. What is the unique selling point of your venture?
First of all, we are not just a shop. There is a misconception that a nutrition center is only for body builders and this is absolutely wrong. We cater to all age groups and that includes infants as well. Our main objective is to have A – Z range of products to cater to all age groups regardless of the gender. When you step into our store you will find something suitable for yourself. Like I said, we have well trained staff with whom you can discuss your health issues. If it's something we can take care of like weight loss, skin & hair issues we suggest supplements. For those into fitness and require lean body mass, we give products related to that.
Do you have Ayurvedic products?
We call it herbal. We do have few products. We only serve based on requirements. Only very few people are into it here in UAE. Majority of our clients are into organic or popular individual brands. We distribute almost all world renowned brands along with in-house brands in our stores.
What have been your challenges?
Like I said before, for us it is not just a business. It more of a social responsibility towards the people and it is important to create a health and wellness awareness. It is important as ambassadors of wellness, we strive to build awareness at every given opportunity.
There are skeptical opinions about such products.
What I believe is that as long as it is natural, it shouldn't affect you. These are supportive medicines. That's why they are called supplements. For example, a product like Omega 5, is an antioxidant. It is made from Pomegranate, the fruit with the highest antioxidants. So how does it benefit. Say you are going for a skin treatment, weight loss or anything. This will promote it, improve good skin. Antioxidant is what you require for your skin because oxidative stress can cause lots of free radicals. What happens is it accelerates the aging process. So what this kind of supplements does is it slows down and protects you from oxidative stress. It's supportive from inside and does not harm you in any way and you benefit from it.
What about people who believe not go for the supplements but go for the real thing?
Good that you asked. Let me put it in a simple way. One capsule contains two thousand seeds of pomegranate which means you need to have more than three kilos of pomegranate to get two thousand seeds. Practically speaking can you eat three or four kilos of pomegranate every day?? This is where supplements come into the picture. You won't be able to fulfill your daily nutrition requirements entirely from the food you eat, especially when you cook vegetables, most of the nutrition value is lost.
One last question… Who are your customers?
Like I said before, anyone walks into our store be it a man or a woman, a child or an elderly person and anyone who aspires for better health, nutrition and wellbeing.
Text highlights
1:  We strive to bring products that contribute towards the wellbeing of people living in UAE.
2: The best thing is Dubai government has been actively promoting the wellness aspect.
3: In the UAE, when it comes to food, you have all the options. It's you who needs to make the right choice.