This season renowned Indian designer Gaurav Gupta has stitched a touch of mystic charm through his latest collection "Crystal Myth'', blending inspiration from the enchanting blooms and entrancing shapes that have bewitched him, with a little of his signature magic.
Mumbai – based fashion designer will be visiting Dubai on Feb 16th and 17th with his latest collection at The Rack by Kachins, a reputed multi-designer store located on Al- Wasl road opposite Box Park in Jumeirah 2. A fashion destination spreading over 1000 sq.ft. is encapsulating the finest designers and representing them with an art of luxury in this city.
The Avant Garde designer is acknowledged for his unique mastery with draping techniques and innovative use of fabrics and abstract embroideries, Gaurav Gupta's collection is an intimate representation of his inimitable design philosophy and aesthetic. The designer works closely with lines and the motion of fabric. His take on three-dimensional embroideries, anti – fit silhouettes and volume play has created a signature look that is hard to place but is reminiscent of something future primitive.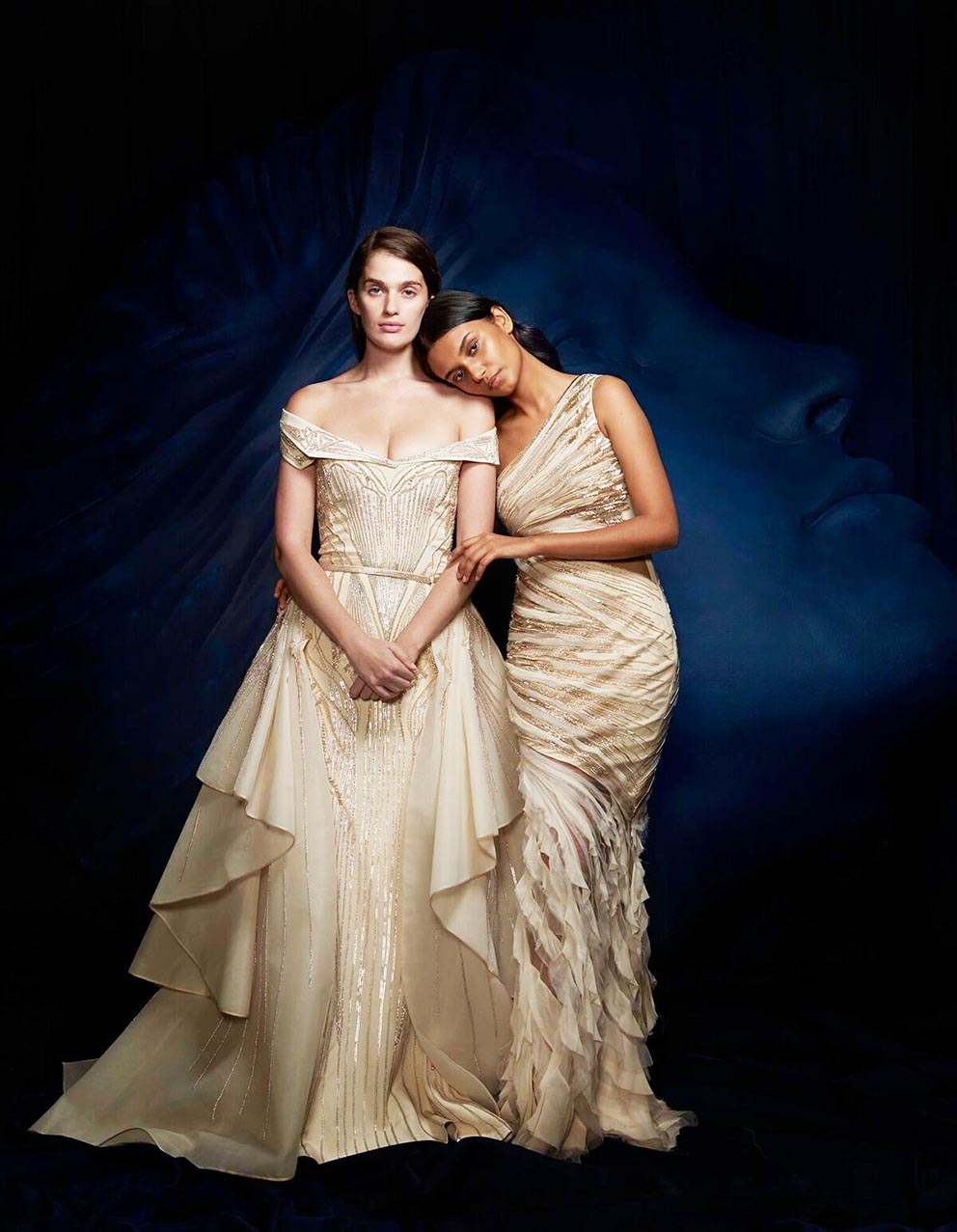 Over a decade of merging indigenous Indian construction and embellishing techniques with his idea of the future, Gaurav has delivered and sustained a world that is Indian at its core and boundless in its form and emerged as one of the strongest voices in couture and fashion from India.
His latest collection Crystal Myth Couture – futuristic, crystalline and wavy are the right words to bring to life this structural collection. Curvilinear in form, the garments are sharp in detail, with the silhouettes boasting a blend of control and freedom. Drawing from the very essence of a prism, indulge in experimental fashion like no other with Gaurav Gupta.
Gaurav's a charmer, and his unparalleled eye for detail continues to create pieces that captivate, from individually placed embroideries to pops of bright red trim. Modern hemlines feature throughout the collection, from structured jumpsuits to trans-seasonal outerwear. Ted has fallen in love with glamorous georgette, adding his modern take to drop-waist dresses, shirts and skirts with delicate gathered, frilled and pleated details
His collection is a visual delight with bold prints, unique patterns and sun-kissed hues coming together to complete your perfect look. There's something for everyone, including silhouettes, dresses, bridalwear, playsuits, mid-calf length dresses, off-shoulder tops and upbeat tunics. This range is made in silks, Ikat and brocades, which go perfectly with this season.