Everything you need to know about Prince Harry's new girlfriend
She was most Googled actress of 2016 – but why is the world all of a sudden obsessed with American actress Meghan Markle?
Has she taken on a really c ontroversial movie role? Is she up for a handful of Oscars? Not quite – this is perhaps something even more exciting than all of those things combined. She's well on her way to becoming British royalty, as she is officially dating the one and only Prince Harry. And best of all, she already has Her Majesty The Queen's royal seal of approval. You can't get any better than that, right?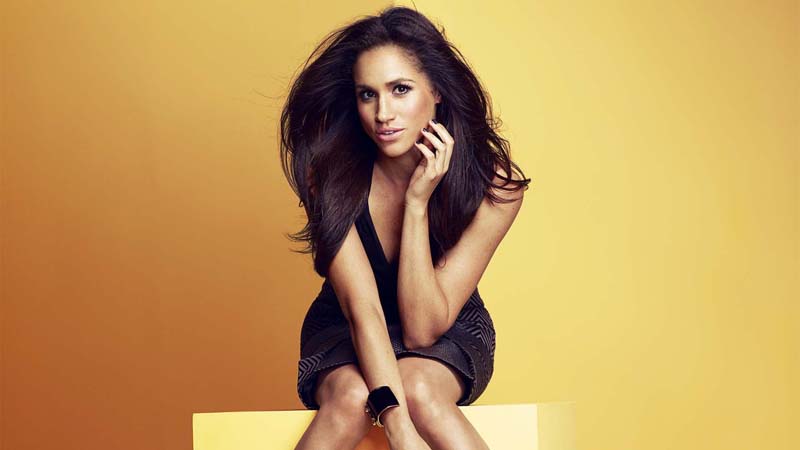 The important stuff we need to know
We won't go into too much detail – we'll leave that for all those official and undoubtedly even unofficial biographies that are bound to come out if she marries into the British royal family. But there are a few must-know facts about our could-be future Princess. So let's start with the basics…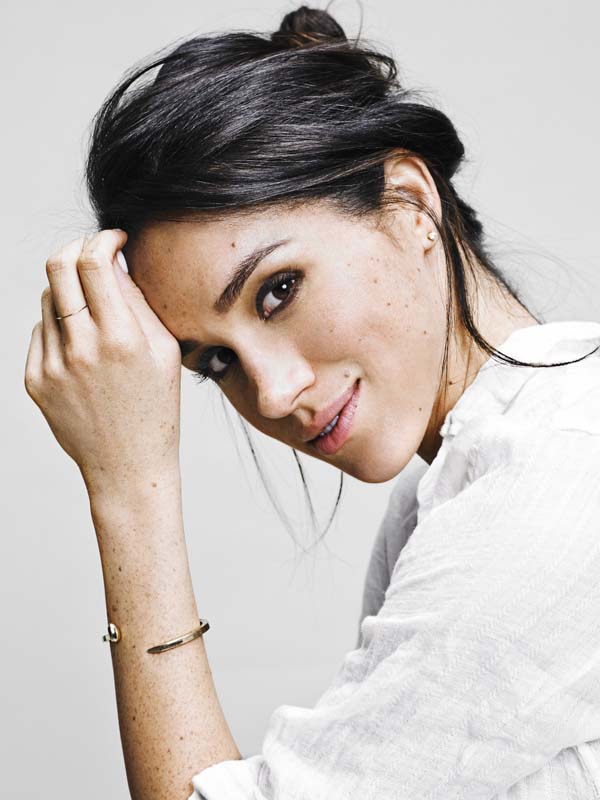 What's her real name?
Meghan is actually her middle name – she was born Rachel Meghan Markle.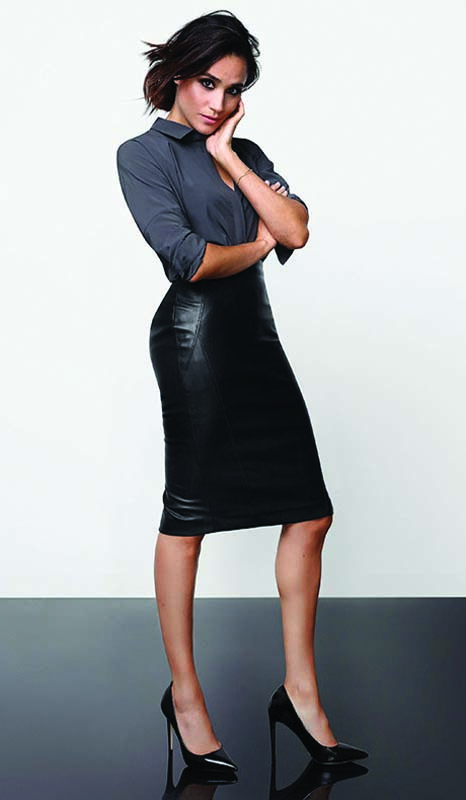 Where was she born?
Meghan was born in Los Angeles on August 4 1981. She was raised by her mixed race parents – her mother, a yoga instructor and clinical therapist, and father, a photography director.
She really opened up in a magazine interview last year about facing uncertainty and confusion about her mixed race background, and even struggling to find work as an actress because of it. Who knows, if it wasn't for her stunning features, she might not have captured the eye of the Prince…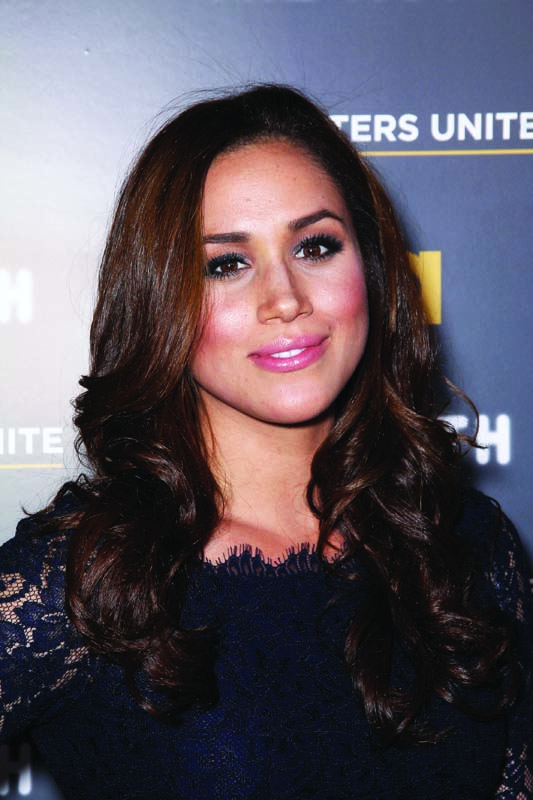 What has she been in?
Her most famous role has been as Rachel Zane in the popular US drama, Suits, which she has starred in since 2011. (We definitely recommend binge-watching this if you haven't already – it's highly addictive once you get started!) You may also recognise her playing the role of FBI special agent Amy Jessup in the sci-fi thriller Fringe.
Viewers with keen eyesight may also spot her in films such as Horrible Bosses and Get Him to the Greek, and TV shows like 90210, General Hospital and CSI: Miami. And if you happen to catch yourself watching Deal or No Deal re-runs and see someone who looks like Meghan holding one of those infamous red boxes, then pat yourselves on the back. She was indeed one of the gorgeous box holders at the beginning of her acting career. Hey, we all have to start somewhere…
Does she have any other jobs or projects?
Meghan teamed up with Canadian clothing company Reitmans and released a line of fashionable yet reasonably priced women's workwear. The latest five-piece collection might just be the slickest yet. It comprises of a sleek, faux leather pencil skirt that grazes the knees, faux leather leggings (you see the theme here), a cashmere blend black poncho, an oversized but expertly tailored grey shirt, and what is fast becoming the wardrobe essential of the century: a black bodysuit. (http://www.reitmans.com/en/meghan_markle)
She's also the founder and editor-in-chief of lifestyle site The Tig, which to use its own words, is "a hub for the discerning palate – those with a hunger for food, travel, fashion & beauty." (http://thetig.com/) She once said that she launched the site to "reframe the beauty content to include think pieces about self-empowerment". Nice! We love her already!
Who have her previous love interests been?
If she does make it down the aisle with Prince Harry, it won't be her first wedding as she actually married her long-term boyfriend, film-producer Trevor Engelson in a stunning Jamaican ceremony in September 2011. The pair went their separate ways in 2013.
She has since said to have dated pro golfer Rory McIlroy as well as a top Toronto chef.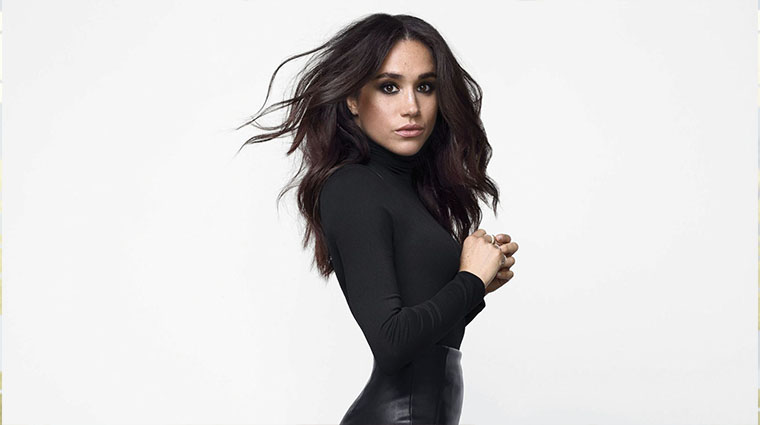 Where did she meet Prince Harry?
The pair reportedly met in Canada while Prince Harry was promoting the Invictus Games for disabled servicemen. Although Meghan is from LA, she lives in Toronto as that's where Suits is actually filmed.
Do her family approve of her royal romance?
Meghan's father reportedly met Prince Harry back in January – and it looks like he made a great impression on him. Do we hear wedding bells already?
They have a lot of charity work in common, don't they?
Charity is immediately the first thing that comes to mind when talking about these two lovebirds. Megan is a global ambassador for World Vision Canada; she has travelled to Rwanda in Africa to help with the clean water campaign.
And that's not all. She's also worked with the United Nations Entity for Gender Equality and the Empowerment of Women.
She's also involved in international charity One Young World, and even spoke about gender equality and modern-day slavery at the annual summit in Dublin back in 2014.
Charity and public speaking go hand in hand with the Royal Family, so it looks like Meghan is already off to a flying start.
What about her fashion and style?
Ok, we admit it, we are insanely curious about her fashion choices. Her red carpet and street style looks were one of the first things we researched after choosing to delve deeper into our Meghan Markle investigation…
If she's going to be photographed even half as much as Prince Harry's sister-in-law Kate Middleton, the world is going to have its watchful and probably even judgemental eye on everything she wears. And most likely try to snap it up the second she steps out in it if they approve.
At the moment, she seems to be quite low key with her sartorial choices. This makes a huge difference from her Suits character who is always polished to perfection. But you know what? We actually kind of love it….
"When I get ready to go out, it's half an hour and we're out of the door," she once said. "I don't want to waste time getting ready, I want to have fun. At work I get so dolled up that it's nice to wear jeans and a sweater."
Will this change if she and Prince Harry get engaged and eventually get married? We'll have to wait and see…
We think we know what Prince Harry sees in her. Brains as well as beauty, she seems like the perfect fit for the modern royal family. We can't wait to see where their relationship will take them.
FASHION
Whether she likes it or not, Miss Markle's style is always going to be on our radar. She doesn't have anything to worry about though; she seldom looks anything short of perfection. Let's take a look at some of our favourite Meghan Markle fashion moments of all time.
The word 'suits' stretches a whole lot further than her day job, as Meghan is seemingly quite fond of both long and short two-pieces. You only have to look at her Reitmans collection to know that she wears workwear extremely well, so it makes perfect sense for her to adopt this look on the red carpet too. If it ain't broke, and all that…
We will rave about metallics until we are blue in the face. Or at the very least, until our A-list style-setters prove to us that the trend isn't working for them anymore. That doesn't look like it's happening any time soon, as Meghan Markle proved at the CFDA Vogue Fashion Fund Awards. We don't think a plunging neckline and a teeny tiny hem will be met with a great deal of approval at Buckingham Palace, but there's no denying how scorching Meghan looks. And we must point out that her hair and make-up are thoroughly on point too. We love the nude lip!
If Meghan Markle does eventually get her Princess status, then we imagine that she and Prince Harry will be inundated with invitations to black tie functions. In other words, she is going to have to stock up on a whole lot of eveningwear and get friendly with the hottest designers (we imagine she is already doing pretty well with the latter) which means we can expect more divine looks such as this one. We adore everything about this look from head to toe. The silhouette of the dress, how the colour complements her hair and skintone beautifully, the make-up, we said hair already didn't we? We've run out of things to praise. Excellent work, MM!
Meghan is channelling our favourite fashion bloggers here – and how fitting that she's attending the Wes Gordon fashion show during New York Fashion Week. Someone's been doing their sartorial homework! This look was expertly put together, and proves that she really has a natural flare for fashion. A look like this is easy to overdo and get wrong, but she chose a simple hairstyle and barely there accessories. In other words, she absolutely nailed it.
The lady in red! We love it when our young royals experiment with colour (some of our favourite Kate Middleton looks involve some bold yet beautiful hues) and it looks like Meghan Markle may very well follow in her footsteps. This is one of her most recent looks to date – this photo was taken back in January at the Elle 6th Annual Women in Television dinner in California, and it's clear to see that she has really upped her fashion game. We didn't even think it was possible, but there she goes, surprising us. Bravo, Meghan for your seductively sultry – but still classy – look. And you get all the brownie points in the world for embracing the dark red lipstick!
Meghan has made no secret of the fact that she loves keeping it cool and casual. And although this isn't the most casual we have seen her (sportswear and a comfy pair of trainers all the way!) you can tell that that's exactly what she was going for here. Effortlessly stylish on a breezy summer's day. And that hair-commercial-worthy barnet definitely hasn't gone unnoticed either. Could she give the Duchess of Cambridge's coveted locks a run for their money? Watch this space!