by Batoul Kabbani
Are you all set to tie the knot soon? Then you should get your wishlist ready without any delay. A wedding is one of the most special occasions in one's life. On this day, a bride wants to look the best and make lots of memories to cherish for the rest of her life. Dress plays a vital role in making the day memorable for a bride. Therefore, you should choose your wedding dress considering the latest trends, your comfort, and your budget. This article has listed the top 5 trending wedding dresses that you can consider.
1. Puff Sleeve Dresses
If you think that puff sleeve dresses have lost charm and become outdated, you need to debunk the thought right now. Originated in the 1980s, this dress has come a long way through many variations. Recently, it is available in many forms such as fitted slip dresses or grand ball gowns. Regardless of your wedding style, a puff sleeve dress can enable you to rock your special day.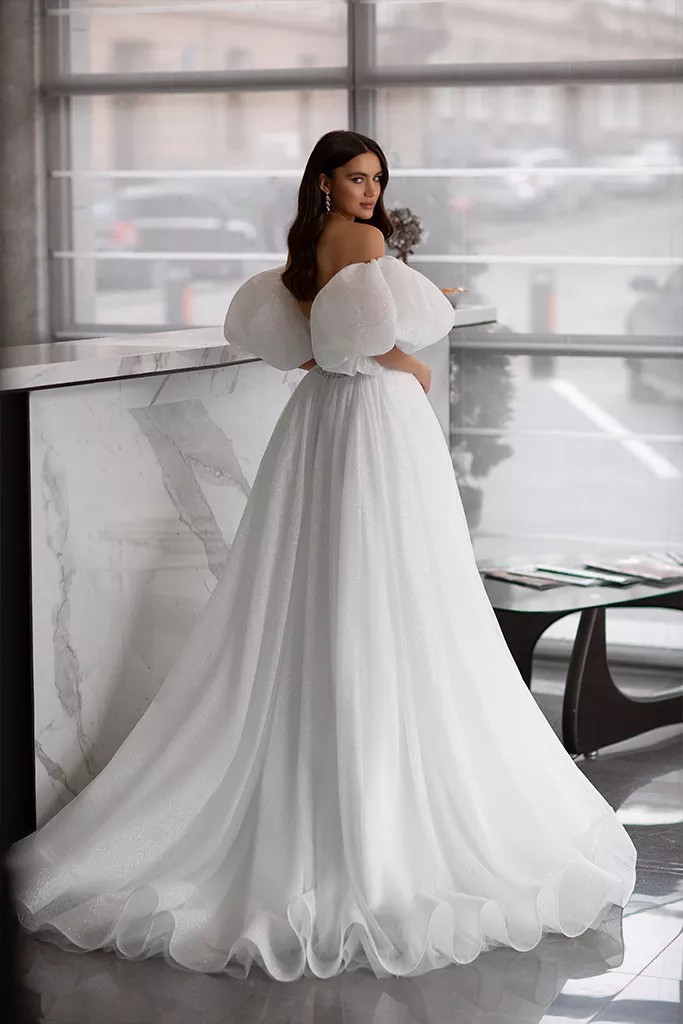 2. Colourful Floral Bridal Dresses
You can add more colours and positive vibes to your wedding ceremony by buying floral wedding dresses. In 2022, gowns with bold booms are trending in the fashion world. You can pair your wedding dresses with floral motifs to draw the attention of each guest who has joined you to share your joy of starting the new phase.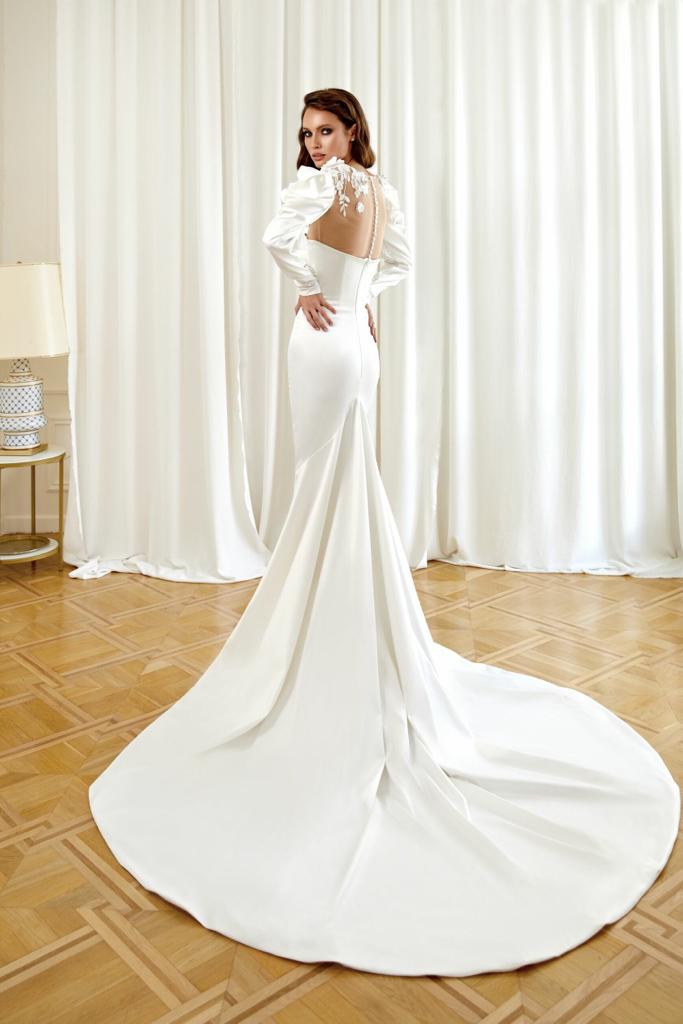 3. Ruffles
A larger wedding ceremony is a perfect occasion for draping a maximalist gown. It does not go beyond the top. A ruffle skirt provides a streamlined silhouette with airy dimensions. Also, a full cascading skirt ruffle looks perfect for the bridal look. It has become a major fashion statement for countless beautiful brides. If you like this idea but do not want a dress with loads of volume, you can consider a dress with understated ruffles on the bodice or the sleeves. Ruffles will take your bridal look to a different level.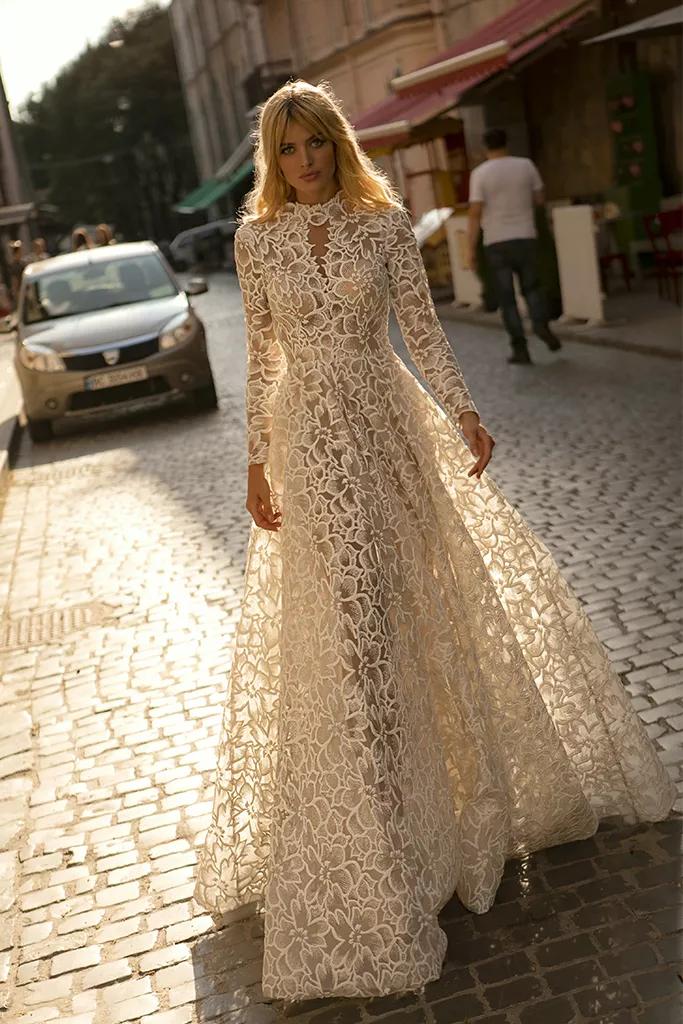 4. Pants
If you prefer going against the flow and setting a trend of your own, you can replace your wedding gown with pants. Pants are now one of the most popular wedding dresses in 2022. These are sleek dresses, which can be comfortable alternatives to gowns. These dresses are figure-flattering. Pants will help you get a beautiful look and unparalleled personality.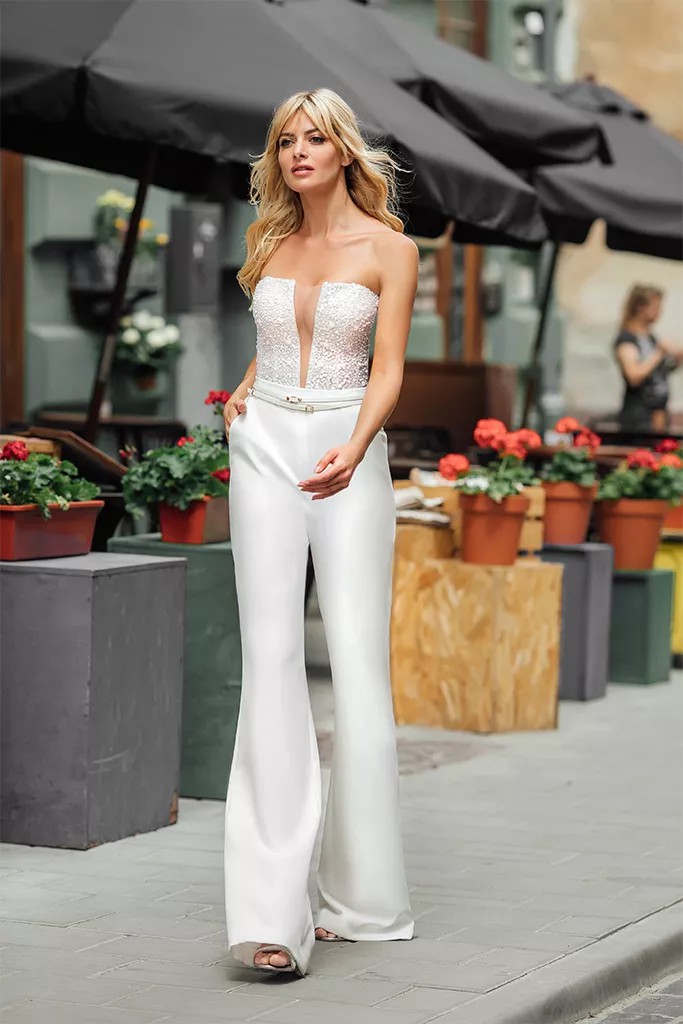 5. Short Dresses
If you are looking for a short hemline dress that will complement your personality in the best possible way, short wedding dresses can be the best bet for you. Regardless of what you are arranging, a casual wedding ceremony or a grand wedding party, this dress will look stunning. It will provide you with ample scopes of showing off your most adorable pair of shoes. If you are a trend-breaker and always want to experiment with dresses, you must buy a short wedding dress for your D-Day.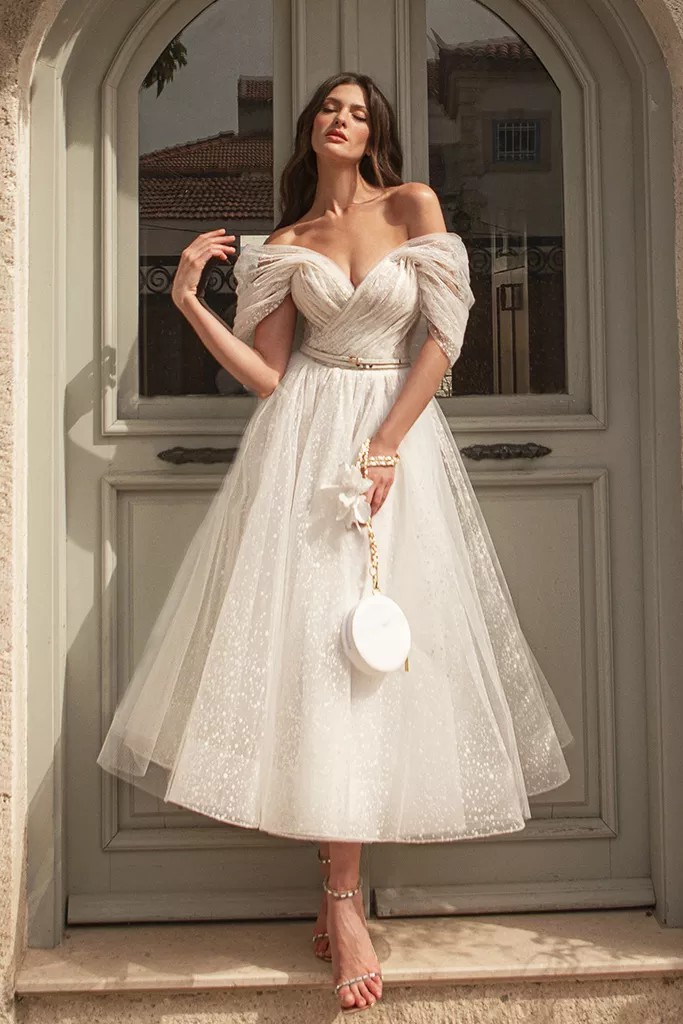 Which one among these trending wedding dresses has won your heart? If you have liked more than one dress idea, you can try all of them to determine which one makes you look the best. Along with the look, do not forget to consider comfort; if you feel uncomfortable in a dress, you will look less confident, and it will spoil your big day. So, choose your wedding dress carefully.