A CONTEMPORARY JEWELRY
Since its origins, Maison Messika has succeeded in combining the timelessness of the diamond with a modern touch. Diamond jewelry in a contemporary style to be worn every day.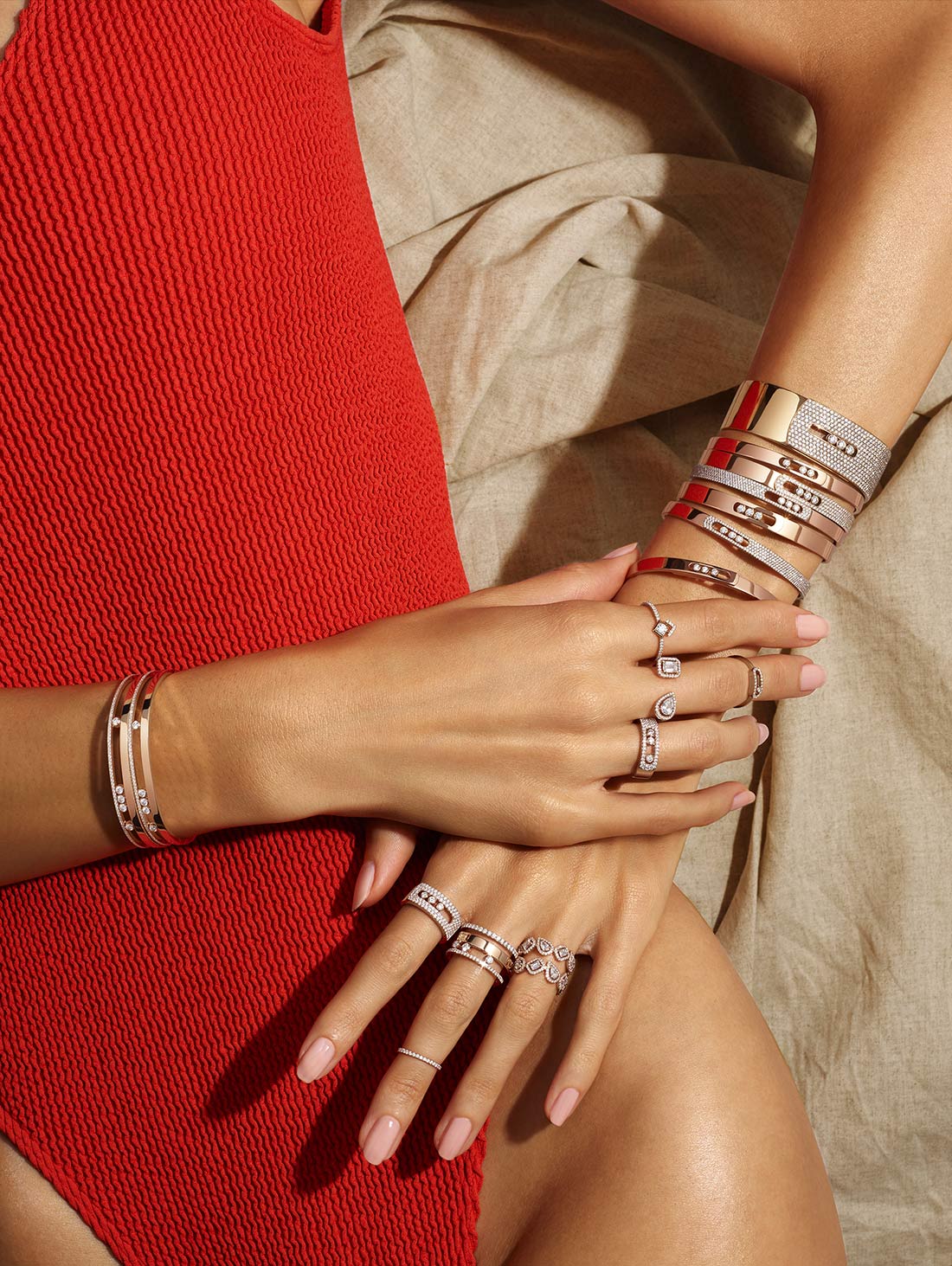 From its very first collections, the jewels that took shape in Valérie's imagination and in the skilled hands of her artisans, goldsmiths, stone cutters and setters were exciting and exuberant, revolutionary yet underpinned with a deep reverence for her legacy, and driven by her personal passion for the king of gems. Much of Valérie's inspiration comes from art, playing with a Calder sculpture in her father's office, absorbing from his collection various details of line, movement, colour, composition, which have shaped her overall sense of form and proportion. Inspiration clearly also comes from street style, imbuing Messika Jewelry with a dynamic urban beat. She draws inspiration too from fashion, haute couture, and from the great classical themes of jewellery history, which are contemporised and rejuvenated through her vision.