Lara Tabet, TV presenter, Luxury brand ambassador, business development manager, official spokesperson for the Arab Fashion Council as well as Philanthropist hosted one of the most exclusive fashion shows accompanied by a ladies luncheon at the Great Room, the newly opened W Hotel on Palm Island.
The Fashion show was to launch the latest collection of the Lebanese Fashion Designer Mirna El Hage titled "Once Upon a time" which consisted of sixty pieces, the largest fashion show to ever take place by a single designer.The Luncheon started at one pm and lasted until five pm and was in attendance by members of the Royal family and elite of Dubai society. In attendance were also members of the media.The luncheon at the Great Room was a five course meal, created and designed especially for the event by the Executive Chef of the Hotel. Its was a specially crafted emu to reflect the theme of the fashion show. The W Hotel being one of the newest venues in the region is a World Class facility offering the latest in services and amenities. Attached to the W Hotel are the W Residences, featuring some of the most glamorous residences on Palm Island.
The attendees were extremely pleased with the venue and Lara Tabet, who is considered a fashion Icon in the UAE, once again hosted an extremely successful event. Her interaction with fashion designers from all over the world and being part of the media for the last fifteen years, she is regularly involved in many of the fashion events that take place in Dubai. Lara's dress was created by the ultra talented Mirna El Hage specially for the event.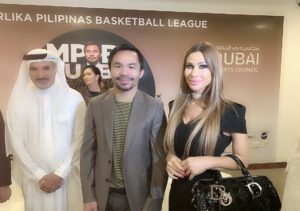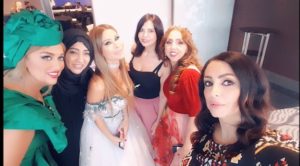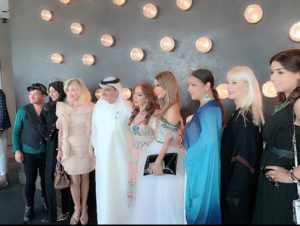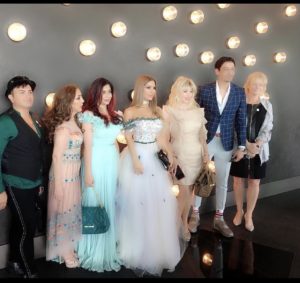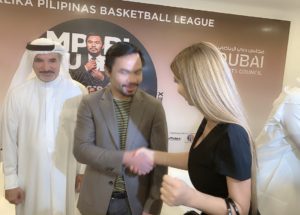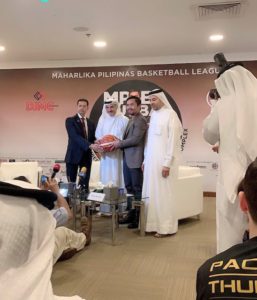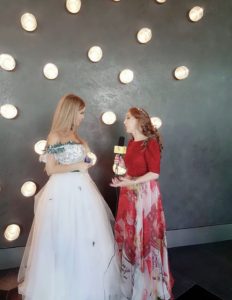 Lara Tabet met and interviewed the Senator and World Boxing Champion, Manny Pacquiao at the Dubai Sports Council together with His Excellency Mr Saeed al Hareb who held a Press Conference for the MPBL Dubai Basketball Invasion 2019. Many Pilipino actors and celebrities flew in especially to support their basketball teams. In attendance was also Mr Derek Ramzi, one of the most renowned Pilipino actors who also played along with his own team.
The MPBL Commissioner was also present along with many members of the media from the Philipines, Abu Dhabi, Dubai to cover the event.