The 10-year-old UAE Champion has high hopes for the December event.
Pierre Abou Diwan has won the UAE Rotax Max Challenge championship in the Micro Max category during 2022-2023, his debut season. Following a series of highly contested races against the best karting drivers during the grand challenge, he won the audience's admiration.
After winning the national championship, Pierre prepares to represent the UAE in the 23rd edition of the Rotax MAX Challenge 2023 World Grand Finals Challenge in Bahrain. Being held for the second time in the Bahrain International Karting Circuit, Sakhir, from 2nd to 9th December 2023, the exciting tournament will witness almost 300 champion drivers in action.
Pierre said, "I am very pleased with this victory that comes after great hard work and continuous training. I wish to thank everyone who helped me win this challenge – my team George Gibbons Motorsport (GGM), my coaches, and my school Lycée Libanais Francophone Privé Meydan, particularly my family, and parents, who have always been my greatest support."
He added, "Competing in the world finals with the best karting drivers from around the world is a great honor, and I am proud to be representing the UAE at this world championship."
The talented driver, Pierre, originally from Lebanon, has been karting since eight. He is currently making great efforts to prepare for the world challenge in Bahrain, which is a new starting point for Abou Diwan's journey toward the international Karting scene.
Pierre says about his foray into the karting world, "My friend Ray, who also competes in the championship, was already karting and invited me to try his kart. As soon as I got into it, I asked my dad if I could do it regularly, and he agreed."
Pierre trains on track two to three days a week and keeps up with his physical and mental fitness. In addition, his mom ensures that he does all his homework and exam studying in advance when there is a race weekend, especially when traveling is involved.
Like every karting driver, Pierre dreams of making it to Formula 1 one day. He knows it's a long, complicated, expensive road, but he is determined to make it in motorsport.
Apart from karting, he loves playing basketball, Taekwondo, and swimming. He also enjoys playing video games, building Legos, and spending time with his family.
Pierre is an ambitious young racer who dreams of making it big in motorsport. His confidence is unwavering, and his passion for racing is unstoppable. His desire for success has no limits. Having worked hard to stay on top of his favorite game, he is preparing to fulfill his racing dream at the Rotax MAX Challenge Grand Finals.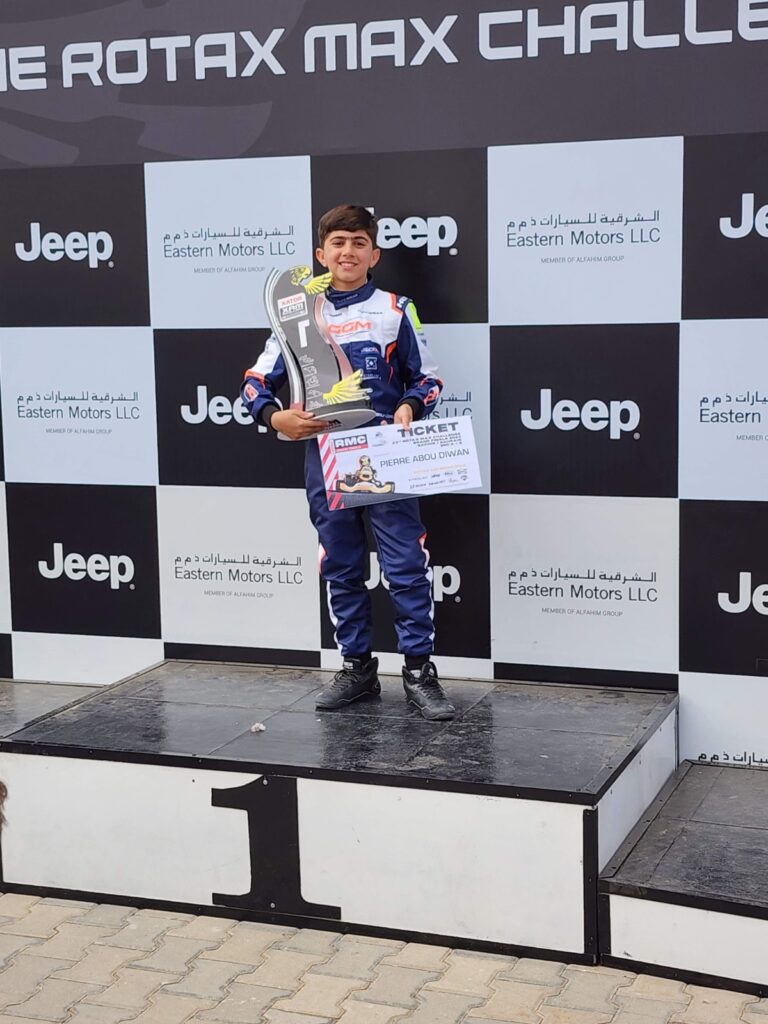 #firstavenuemagazine #kartracing #karting #rotaxmaxchallenge #uae #uaeracing #motorsport #racing #explore #kartrepublic #micromax #champion #karting #kartinglovers