In the vast realm of social media influencers, where beauty knows no bounds, Lebanese makeup artist Nisrine Daou has carved her own unique path. With a formidable following of over 450,000 on her social media platforms, Nisrine's journey from Beirut to Dubai is a tale of skill, passion, and a love affair with makeup that captured the hearts of countless beauty enthusiasts.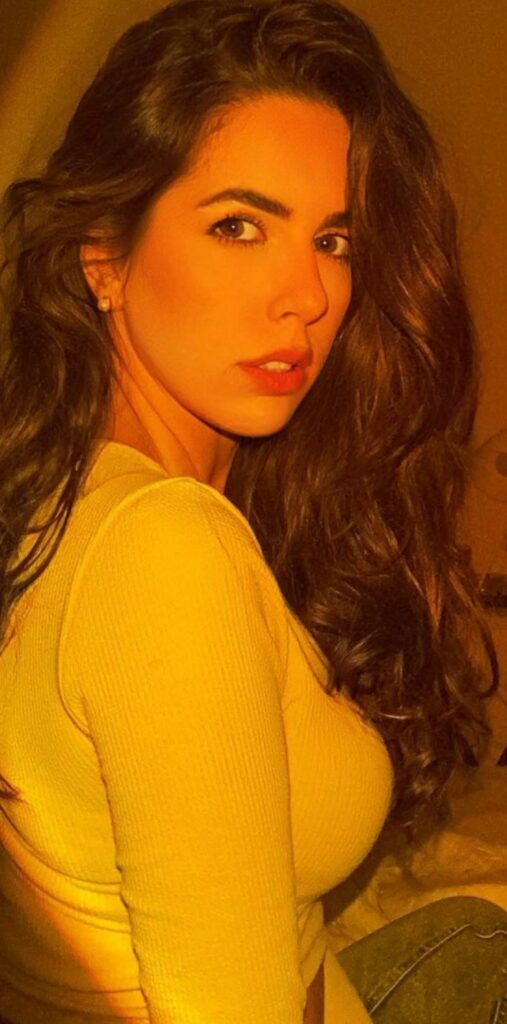 Early Fascination with Beauty
Nisrine's love affair with makeup began at an early age, reminiscent of many beauty aficionados. "I must have been about twelve-years-old when I got into beauty. I always used to steal my mom's makeup and hide it in my closet. I used to get into so much trouble," she confesses with a gleam in her eye. Her initial tryst with makeup wasn't just youthful curiosity; it was the beginning of a lifelong passion.
A Hollywood Dream and Instagram Sensation
Splitting her time between the lively cities of Los Angeles and Dubai, Nisrine's journey took a pivotal turn when Instagram emerged on the scene. "I didn't know that I was going to be in the makeup industry, but when I was 28, Instagram happened, and I started posting my makeup looks, and so many people supported me," she recalls. Her unique approach was not only in her makeup skills but also in her use of the Arabic language, making her one of the pioneering voices to discuss beauty products in Arabic. This brought her a wave of followers from across the GCC who shared her passion for makeup and Instagram.
The Beauty Routine of a Makeup Maven
Nisrine's beauty routine is a testament to her deep knowledge of skincare and makeup. Much like her social media presence, it's a perfect blend of Hollywood glamour and Arabic elegance. Here's a glimpse of her daily rituals:
Morning Refresh: Nisrine's morning routine begins with a gentle rinse without using harsh scrubs or soaps. She's an advocate for not overdoing it on your skin, as too much of a good thing, could be bad. she emphasises the importance of caring for your skin, gently to preserve your skin barrier. "I've used every acid, scrub and retinoid on the market and found that using less harsh products and more issue-specific products, have a given me the best skin of my life at 36 years old" she enthuses.
Dubai Glow: Living in the heat of Dubai, Nisrine understands the significance of moisturizing. She uses Nivea's 'Natural Glow' body lotion which contains vitamin C to keep her skin hydrated, and evens out the skin tone. Perfect for anyone struggling with unwanted pigmentation on the body.
Under-Eye Magic: Nisrine's secret weapon for banishing under-eye bags is Dr. Barbara Sturm's 'Eye Cream'. This beautiful rich cream is pure magic in her morning routine, ensuring that it keeps her under eyes looking hydrated all day.
A Makeup Maven's Skincare: Nisrine's daytime skincare regimen is made up of the Royal Fern 'Phytoactive Anti-Oxidative Ampoules' followed by the 'Purifying Solution' from the same brand; ending with the Isdin 'Water-fusion Sunscreen'. Her night time skincare ritual includes the luxurious Estee Lauder 'Advanced Night Repair Serum'. This serum is her secret to reviving her skin.
The Pre-Makeup Skincare Perks: Before makeup application, Nisrine swears by the 'Phytoactive Hydra-Firm Intense Mask' from Royal Fern. It's an ultra-rich mask packed with chlorophyll, hyaluronic acid, and the patented Royal Fern Complex, providing a refreshing canvas for makeup.
The Power of Professional Makeup: Nisrine's makeup collection is a treasure trove of professional-grade products. She relies on the Hourglass 'Vanish Concealer' for flawless coverage and the Laura Mercier 'Flawless Lumiere Foundation' , a personal favorite, for its perfect finish. One Size's 'Translucent Powder' sets her makeup, ensuring a long-lasting matte finish.
Contouring and Bronzing: Nisrine's love for a soft matte complexion shines through her contouring and highlighting. Nars's 'Laguna' powder bronzer is her choice for contouring and bronzing; we love a versatile product.
Au Naturale: For her daytime look, Nisrine opts for natural makeup but adds a fresh perk with lots of blush. She's been a fan of Charlotte Tilbury's Matte Beauty Blush Wands, praising their pigment and lasting colour. Her trusty 'Fenty Beauty Hella Thicc' is her go-to for a bold lash moment.
Luscious Lips: Nisrine's lips are her canvas for trying on all the different shades that a collection holds to give us the most accurate representation for people looking purchase online. Pinky Brown shades are her signature, but she occasionally indulges in bold reds and dark colors for special occasions. Her favorite is the MAC Lip Pencil in the shades Spice, Cork and Whirl topped with the 'Fenty Beauty Gloss Bomb Heat' in the shade Hot Chocolit which is a sheer rich brown, providing a glossy, beautiful, plump finish.
Advocacy for Beauty in Arabic: Nisrine's journey extends beyond her beauty routine. Her presence on social media as a prominent Arabic-speaking makeup artist and influencer has bridged cultural gaps and empowered beauty enthusiasts across the Middle East.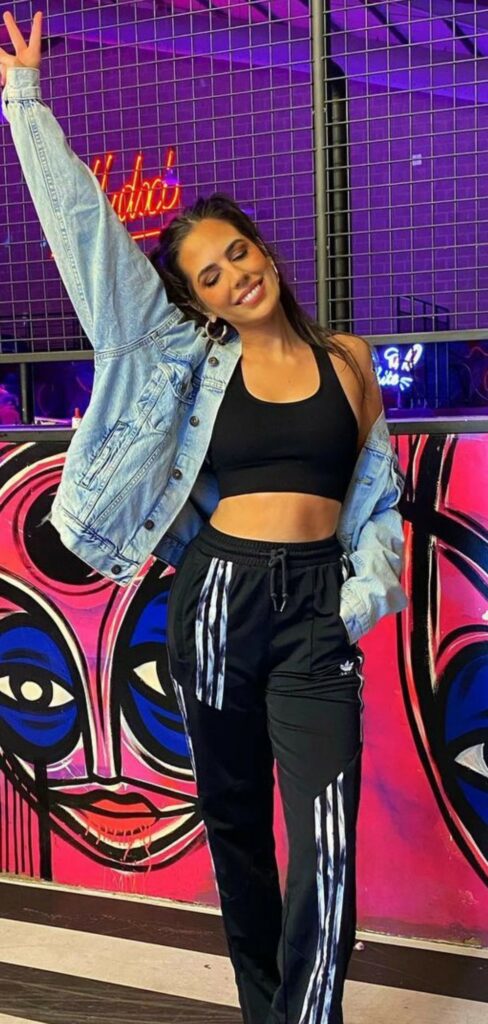 Nisrine's story is one of passion, expertise, and a deep connection with her followers. From Hollywood-inspired makeup magic to Arabic elegance, she's become a guiding light for makeup enthusiasts and beginners wherever they are on their beauty journey. She continues to reminds us that the world of beauty is vast, with infinite possibilities for self-expression and empowerment.