Mouawad unveiled the Mouawad Miss Universe Thailand 2022 Power of Resilience Crown, crafted to crown the winner of the Miss Universe Thailand 2022 pageant. The unveiling took place during the Ignite the Night Gala Dinner and Jewelry Fashion Show held at the Royal Orchid Sheraton Hotel & Tower, Bangkok in the presence of VIP guests and media.
This dazzling crown follows in the footsteps of other prestigious Mouawad Miss Universe crowns, such as the Power of Unity Crown worn by Miss Universe 2019, 2020, and 2021, and the Power of Authenticity and Flame of Passion Crowns worn by Miss Universe Thailand.
Mouawad Co-Guardian Fred Mouawad, who was present at the unveiling, commented: "This year, for the Mouawad Miss Universe Thailand Power of Resilience Crown, we thought about the resilience exuded by Thai citizens, and how this quality is not something we are born with but an attribute we learn over time and embody through our actions. It is also a quality that all of us have had to demonstrate in recent years, when we faced a global pandemic and immense disruption to our lives."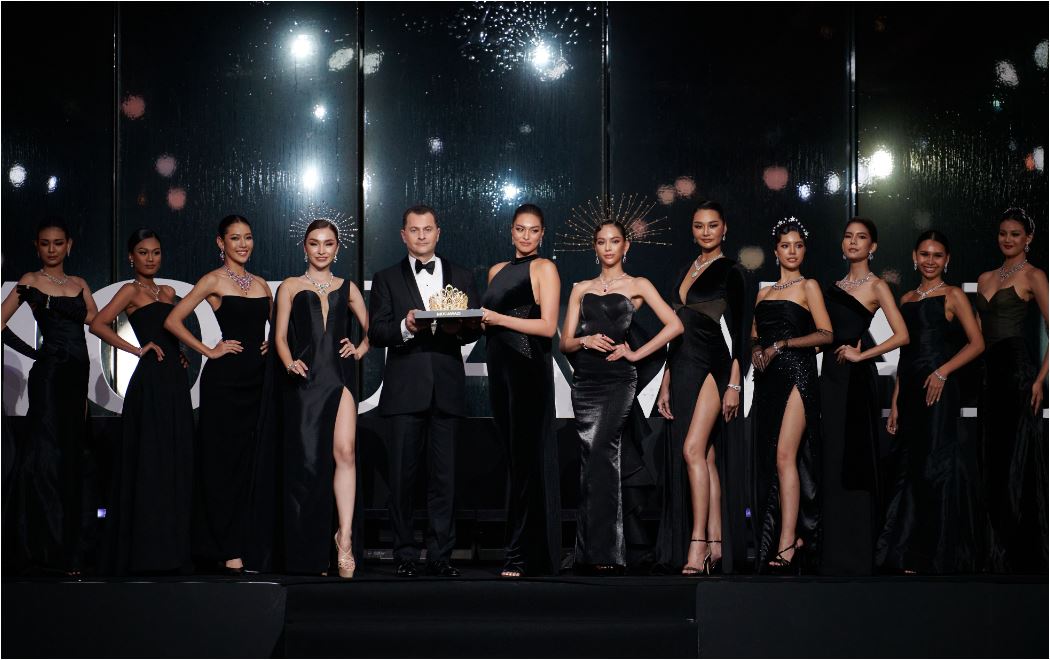 The Mouawad Miss Universe Thailand 2022 Power of Resilience Crown reflects its inspiration through the use of two key motifs: the peacock feather and lotus flower, whose interlocking harmony serves as a reminder of the role community bonds play in our resilience.
The peridot gemstone was selected for its stunning green hues, evoking thoughts of fresh beginnings and growth. In total, 43 pear-shaped peridots and one marquise peridot, weighing 101.08 carat are set in the crown.
Their warm hues stand out beautifully against 158.24 carat of marquise-cut and round white topaz gems and 4.19 carat of round white diamonds, which were selected for their embodiment of the values of purity and honesty.