The afternoon played out spectacularly at the Al Habtoor Polo Resort and Club as Dubai Wolves, Kuwait Polo, Habtoor Polo, Mahra Polo, AM/Rhinos, and RA/UAE Polo competed during the AHPRC League Final.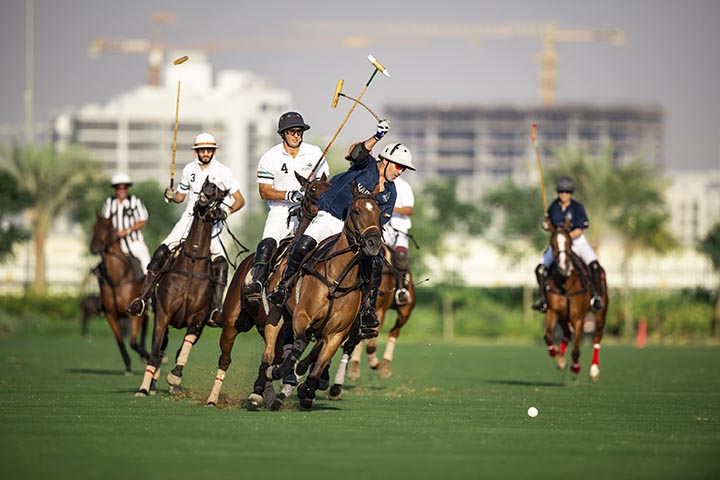 The excitement began with the first match between RA/UAE Polo and Dubai Wolves. Teams were neck and neck towards the end of the game until RA/UAE Polo snatched the winning goal that resulted in a final score of 8 to 7.5.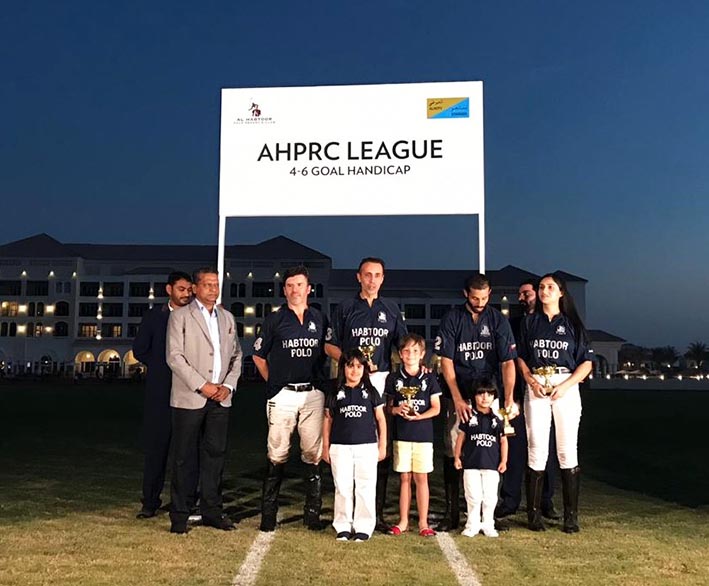 The crowd witnessed another great match during the subsidiary final. Kuwait Polo played against AM/Rhinos Polo team ending with 4 to 6 in favour of the Rhinos. The anticipated final between Habtoor Polo and Mahra Polo did not disappoint. The teams engaged in a heated game with Habtoor Polo scoring three goals by the end of the first chukker.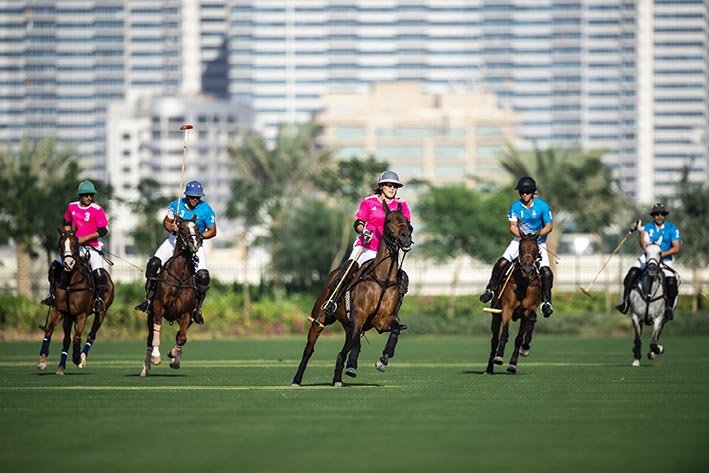 At halftime the call for the Gold Coin Hunt was announced and guests raced in search of two gold coins in the field. It was all smiles as winners received their prizes worth AED 2,500 each in cash and gift items.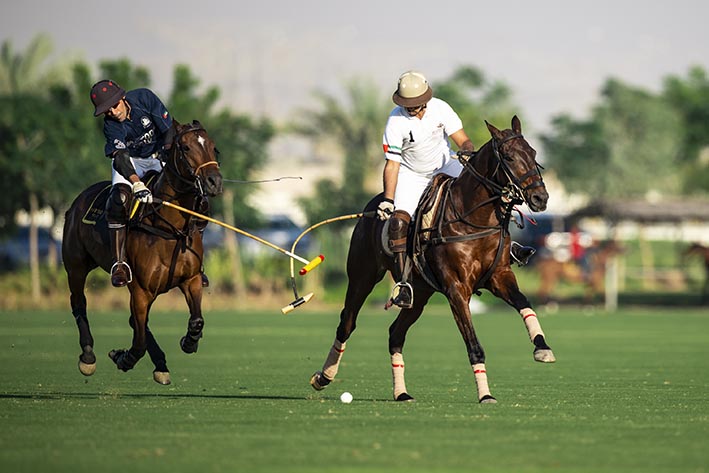 The second half of the final took off as both teams performed intensely and Mahra demonstrated a strong defense. The game progressed in a tight match which resulted in a tie at 6 – 6. Spectators watched eagerly while both teams played it out and cheered on as ultimately Mahra Polo scored the winning goal. The AHPRC League for November concluded with a score of 7 – 6 with Khalaf Rashid Al Habtoor as the Most Valuable Player.