Face to Face with Lara Tabet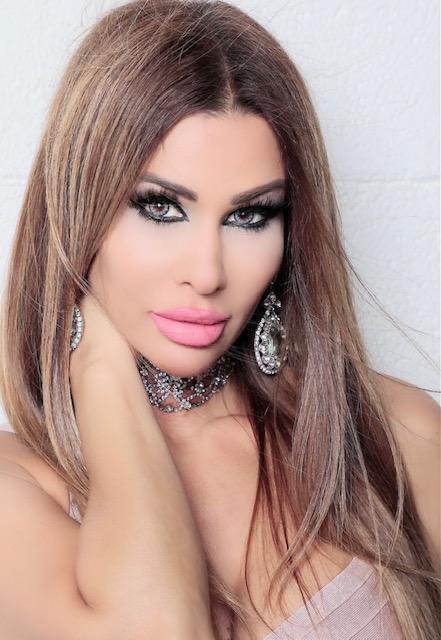 My journey started at a very young age, when I worked in the family business, which is in the hotels and hospitality area, until I was headhunted by the first English language TV station that was set up here in the region, and where I had several shows of my own that I presented or produced.
I have conducted over 7,000 interviews with celebrities from all over the world. Then I started being approached by different luxury brands looking for a brand ambassador to represent them in this region, which is how I came up with my brand 'luxurywithlara' that represents many different brands from all over the world. Being a resident of Dubai for so many years and having worked in the media world, the fashion industry, hospitality industry, with luxury brands, and dealing with so many entrepreneurs here in the region, I felt a gap where entrepreneurs are finding challenges in connecting with potential partners and investors. I wanted to find a way to more efficiently effectively help them out in this very important area, so I formed the Arab FashionPreneur.
About The Arab FashionPreneur
The Arab Fashion Preneur is a platform for start-ups as well as for established businesses looking to connect with customers, distributors, partners and potential investors in the region and worldwide. It is a platform that highlights new trends, technologies and innovative business models that will transform the industry in the future.
The Arab Fashion Preneur will be a networking platform hosting regional events as well as local and international workshops, conferences, seminars, and fashion shows.
It will continue to develop a fashion and entrepreneurial eco system in the Middle East as it is valued at over $50 billion dollars in a region where the average spend per person on fashion is amongst the highest in the world.
The Arab FashionPreneur will be signing up with partners in the region as well as showcasing a calendar of events that will be published on its website.
Dubai is known to be the fashion hub in the Middle East. The fashion industry has developed tremendously and drastically in the last ten years.
Today, there is at least one fashion event per week and there are many leading fashion weeks that are of the same calibre as London, Milan, and New York.
However, since retail is changing worldwide – partly due to technology and partly as an effect from Covid – and the fashion industry is part of this change, we are going to highlight the changes and to assist this ecosystem to adapt and to grow further.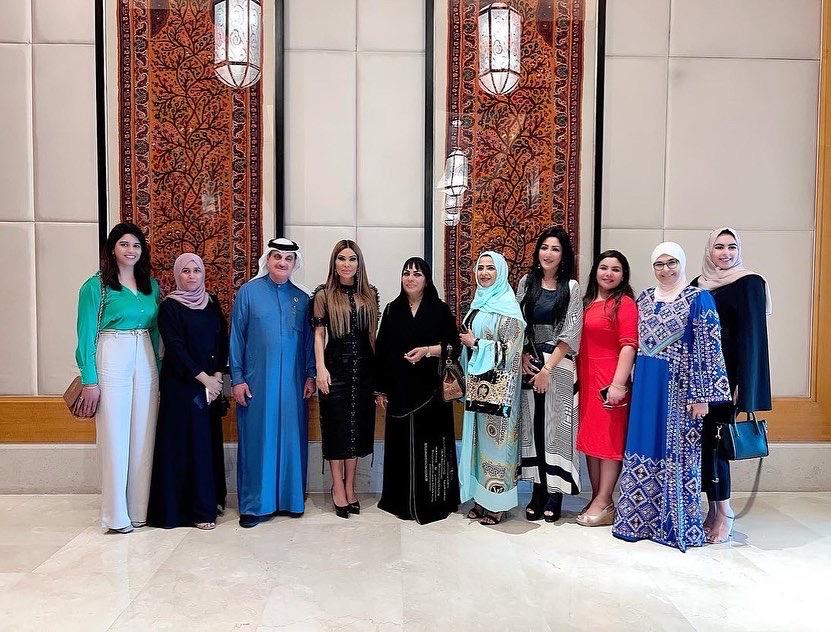 About Lara Tabet Beauty:
What is the idea behind your makeup line, Lara Tabet beauty? Tell us a little bit about your brainstorming and process of designing the brand.
Lara Tabet Beauty is a brand that I have been working on for the last three years. It is a brand that is meant to represent the bold, beautiful, sophisticated, and confident woman who is gorgeous not just from the outside but also on the inside. I spent hours and hours of selecting the right colours, aromas and packaging and textures of the products until we came up with the right look and feel of the lipsticks, lip gloss, eye liner and eye lashes to start with.  The eye lashes are a selection of five different types of mink from the day look lashes to the afternoon tea lashes all the way to the evening look lashes. The lipsticks and lip glosses are in five different shades from the Beige nudes all the way to different shades of pink and then through to the intense red.
What differentiates Lara Tabet Beauty glosses form all others in the market is that these are really intense glosses, and the lipsticks will last the entire day on your lips.
What do you want the brand to represent/ stand for?
The brand represents self-love, confidence, kind ness, resilience, determination, perseverance, empathy, inspiration, motivation and giving back. The women of today are empowered and supportive of each other, striving to achieve their dreams and ambitions and want to reflect a confident and bold style.
What are the range of products you are currently offering under Lara Tabet beauty, and what is in the works?
The initial launch will include five different types of eye lashes, lipsticks, lip glosses and a black intense long lasting liquid eye liner. Other products that are in the pipeline include Mascara, foundations, compact powders, eye shadows, blushes, highlighters and make up brushes. Lastly, we are developing a body make up line as well as a male grooming line and a daily skincare line. At some points, we will launch a fragrance as well.
What sets Lara Tabet beauty apart from all the beauty brands in the market?
The Lara Tabet brand is developed in this region and it is made for the woman here in this part of the world. And as it happens, this region has the most diverse population than anywhere else in the world so we will relevant to a global audience. Our products represent the aspiration that our ladies have, to make a bold and confident statement about themselves.
If you could have any celebrity or personality endorse your brand or wear one of your products, who would be the ideal person for it?
My personal idols are Jennifer Lopez and Beyonce. They are both self-confident and bold women who are very different to one another but have an incredible appeal to woman of all ages and are adored not for their looks but for their talent, their courage, self-esteem and their energy.