Introducing two new High Jewellery watches for 2020, Jaeger-LeCoultre places its Calibre 101 in the spotlight again. The two entirely original designs reaffirm the unique alliance between high jewellery and fine watchmaking made possible by this exceptional mechanism.
Originally conceived and developed for jewellery watches and introduced in 1929 by La Grande Maison, Calibre 101 revolutionised feminine watchmaking – its minuscule size and baguette shape offering new realms of aesthetic freedom to designers. Developed half a century before the advent of computer-aided design and production technology, Calibre 101 is a remarkable feat of miniaturisation. At 14mm long, less than 5mm wide and weighing barely one gram, the tiny, hand-wound calibre remains the smallest mechanical movement in the world. It is also one of the world's oldest movements that continues to be in production.
Over the years, Calibre 101 has appeared in jewellery watches by Jaeger-LeCoultre under its name, as well as in creations by other great Maisons. These rare timepieces have graced the wrists of exceptional women, including Queen Elizabeth II, who wore one – a gift from France's Président– for her coronation in 1953.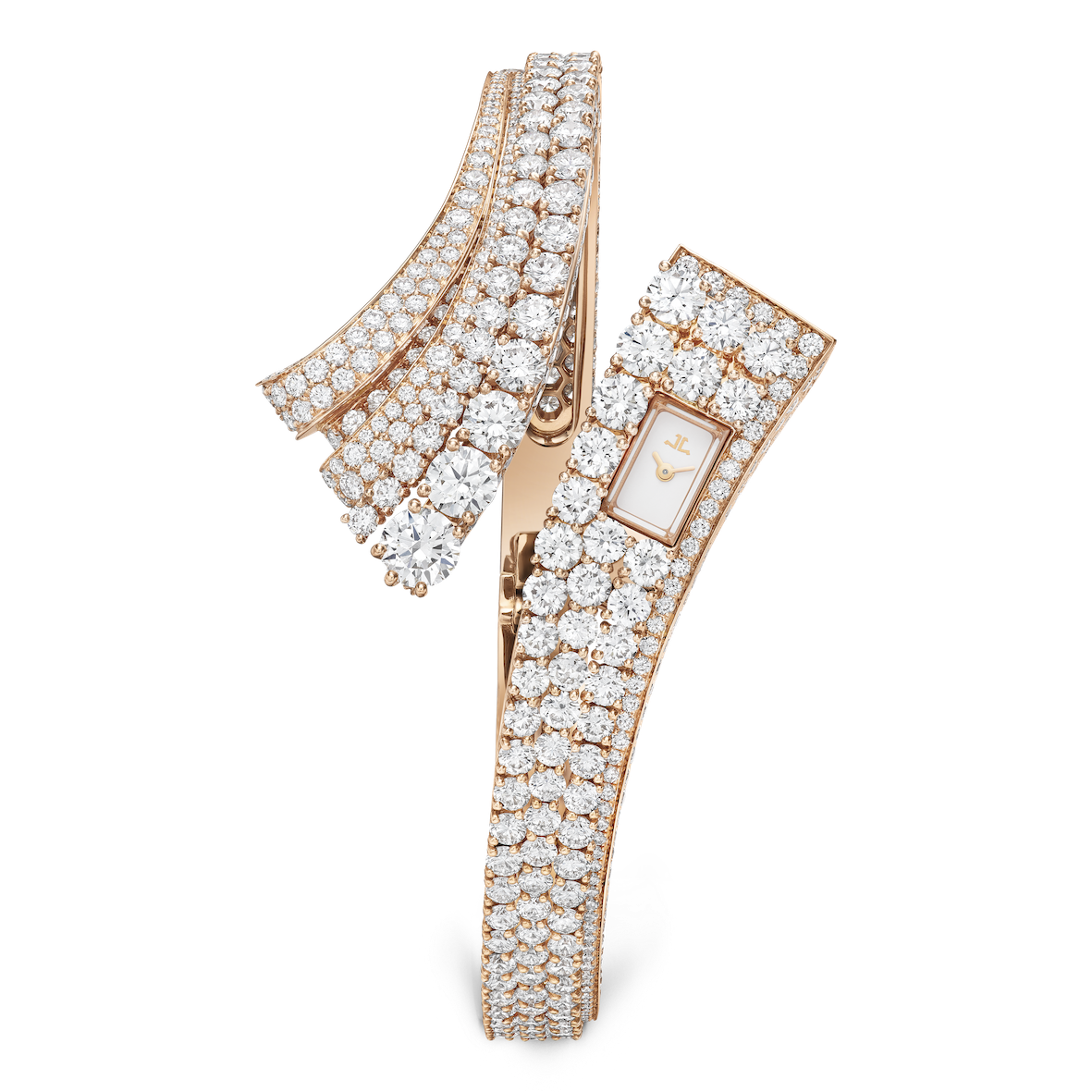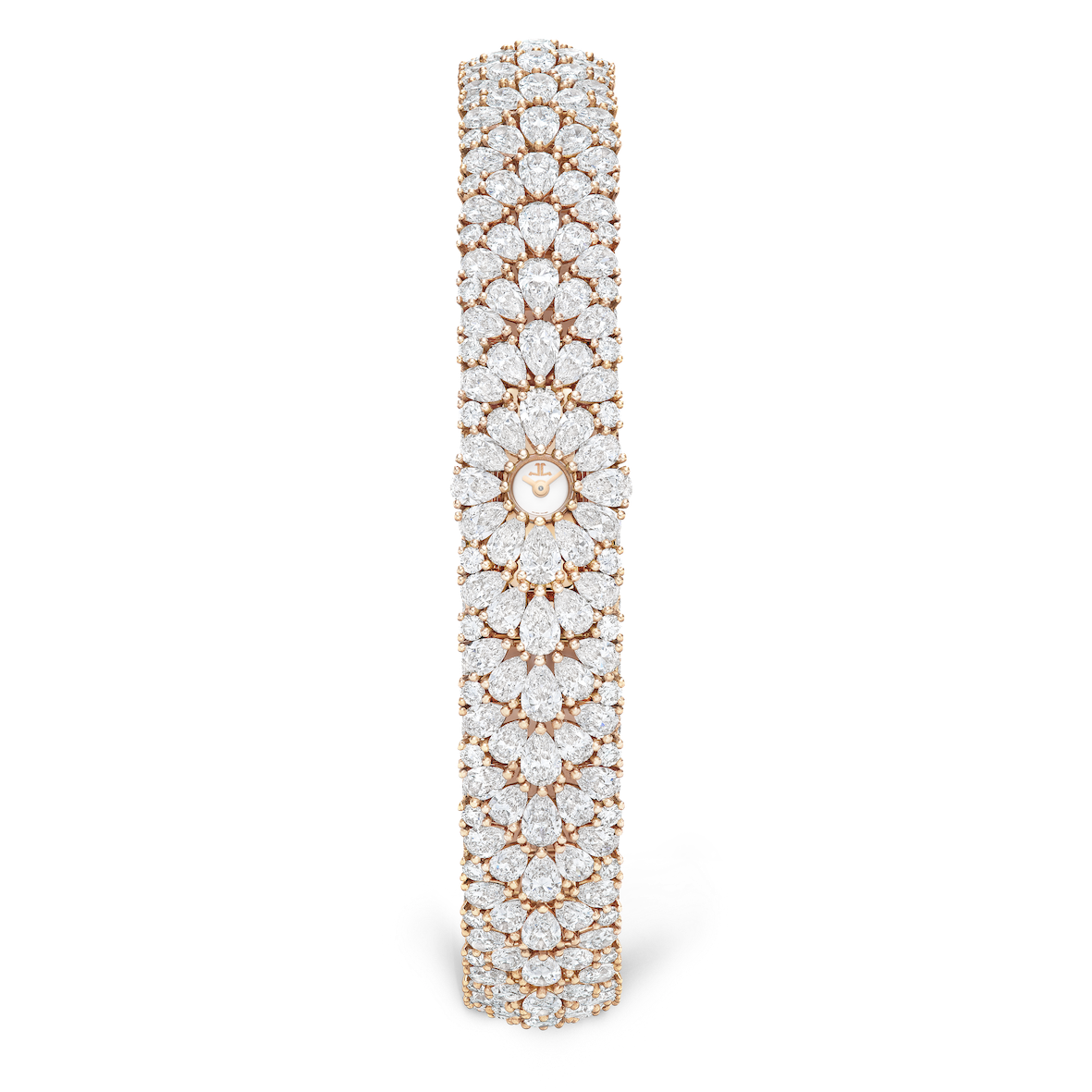 New expressions of femininity
For the two new diamond-set timepieces, Jaeger-LeCoultre's in-house artistic team has taken a jewellery-led approach – first, designing the forms of the bracelets and the style of gem-setting, then integrating the cases and movements into the designs. Whereas designing a watch normally takes the opposite approach, beginning with the case and then creating bracelets or straps to complement it.
Both bracelets adhere faithfully to the classical high jewellery codes and are composed of pink gold set with diamonds – using only stones classified IF to VVS. However, the designs are utterly different in both form and character, emphasising the creative freedom allowed by the diminutive Calibre 101.