At the crossroads of giving back and comfortable sports wear is "Somebody", an authentic African born stylish brand that promotes a healthy lifestyle. The brand echoes strength and helps women achieve their fitness goals by giving them sportswear they are comfortable working out in.
The brand's founder, Swaleh Balala, 7 times triathlon champion in Kenya, launched the brand after listening to his niche clientele and understanding their requirements. Balala supports fitness challenges and believes in the power of a balanced lifestyle. We promote healthy, fit living for women in different stages of their lives. The ethos of the brand is to always give back to the community; it's never only about the style and comfort of the brand but also about what we stand for and the story behind it.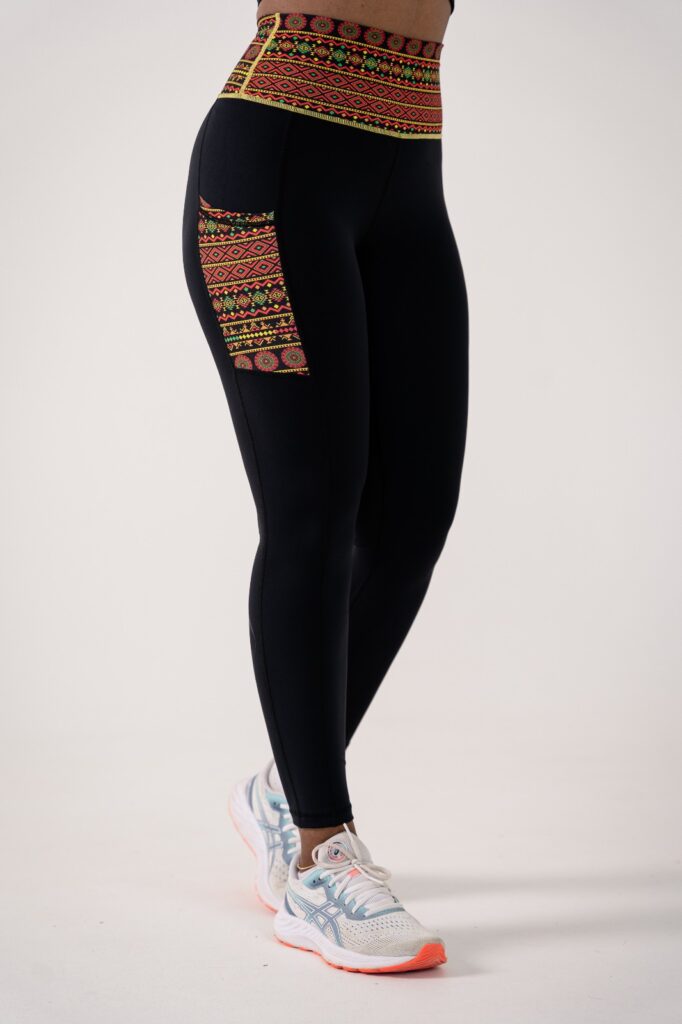 Wildlife provides stability to different processes of nature and maintains ecological balance and biodiversity. The brand gives back to wildlife. Elephants, Africa's native animals, are important to sustain an ecosystem, as they make pathways in jungles for other animals. But over the last century, 90% of the global elephant population has been wiped out. This is due to illegal poaching in African and Asian regions where elephants are native animals. 5% of each purchase from Somebody goes to the mara elephant project since elephants are endangered. We chose the mara elephant project for their credibility and their dedication to the cause. All our products have a subtle elephant logo to help tell our story.
Our design thesis is to support women while they train; the line is a combination of esthetic, style, comfort, and functionality whilst remaining on trend. We take inspiration from traditional African elements and colors; our athleisure apparel is versatile and is made of thick, flexible material to ensure women can challenge themselves during their workout session. All our products are lightweight, and breathable. However, we firmly believe in the importance of giving back to our community and preserving nature.
The brand is built around strong family values, we have family members and not customers. Listening to you and growing with you is what drives the brand forward. For those who join our clan, we organize exclusive custom work out sessions at various locations with vibes that reflect our brand. These workouts are curated by health specialists who know the best for people wanting to improve their health. Focusing on healthy living and lifestyle is the essence of the brand. Fit mothers, sisters, wives are the happiest ones and helping in accomplishing that is what we do best.
We are the first and only athleisure brand in the world that gives back to elephant conservation, our values are what set us aside from the competition and puts the right values into play.
Somebody sports wear goes beyond style and functionality; it embodies values that resonate with conscientious consumers. Our athleisure brand pioneers a groundbreaking approach, giving back to elephant conservation. With each purchase, we unite fashion and philanthropy, empowering individuals to make a positive impact. Elevate your fitness journey with purposeful fashion.