Rendezvous Luxe and Luxury with Lara hosted a wonderful event at the Shangri La Hotel. The creme de la creme of Dubai Society attended this event. It was on the 3rd floor at the Nisreen Lounge where they displayed the most breathtaking jewelry. Celebrity designer Farah Khan Ali specially flew down for this event.
Rendezvous Luxe is a luxury trunk show that curates the worlds finest jewelry and haute couture hosted at renowned global destinations such as Hong Kong, Dubai, and London. It represents an intersection where exquisite diamond jewelry and high fashion converge to redefine opulence and style.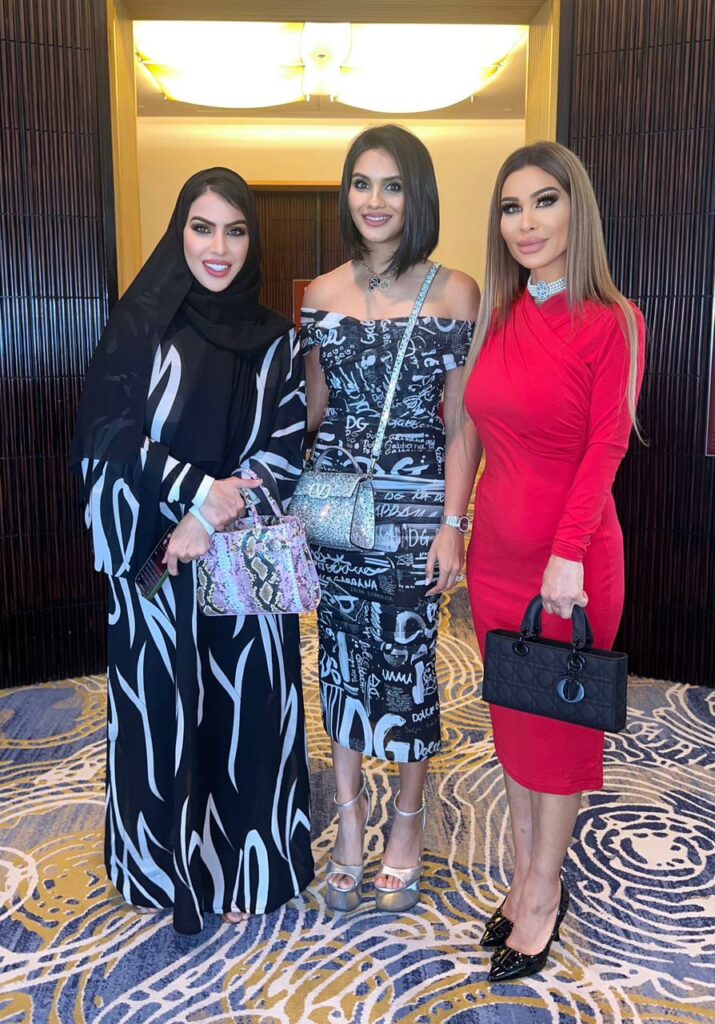 Farah Khan Ali traces her origins back to Persia, with roots in Muslim and Parsi aristocracy that settled in India more than 300 years ago. And when she designs, when she creates, she likes to dig into her own Indian heritage, reinvent it, and reimagine it for the future. Her designs are a culmination of her varied and colorful life experiences and fabulous flights of creative imagination, making each piece of jewelry intensely personal and entirely unique.

Tryyst, from the House of Asian Star Group, where self-discovery, creativity, and connections meet in a realm of diamond jewelry. The brand embodies the essence of a magical rendezvous between the jewelry and its wearer. With a youthful and disruptive spirit, Tryyst breaks barriers and expresses itself in extraordinary ways. It brings with it a universe of inspiration, translating contemporary designs into meticulously crafted fine diamond jewelry, that reflects the spirit of adventure and celebrates the beauty of individuality.

More than an event, it was a reverent celebration of luxury. Each of these brands brings with it a legacy of unmatched design and craftsmanship. On Wednesday, we gathered members of the media, high network individuals and the VIPs of Dubai Society to witness this pieces of art.