The iconic French luxury brand, Guy Laroche, has found a new home in the heart of the Middle East, unveiling exquisite collections of timepieces, jewelry, and accessories.
Swiss Watch Group proudly introduced the most coveted French brand, Guy Laroche, to the Middle East at the launch event that took place at Maison Luxe, the luxury boutique in Dubai Mall, on September 25th. Guy Laroche, the iconic French luxury brand, celebrated for its timeless charm and impeccable craftsmanship, boasts a rich heritage spanning more than six decades, captivating individuals worldwide with its fusion of modern elegance and refined sophistication.
As the event unfolded, Maison Luxe transformed into a beautiful haven, with music filling the air and opulence casting a magical spell. The grand décor, in harmony with the brand's essence, evoked the spirit of French elegance in every detail, creating an immersive experience.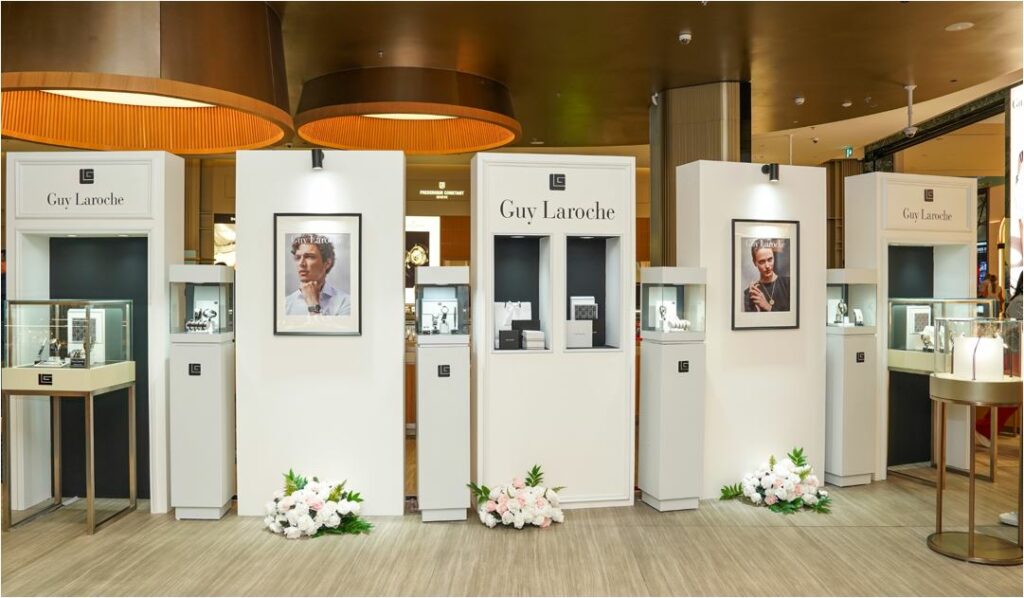 Attendees, including both guests and watch enthusiasts, were treated to an exclusive opportunity to experience first-hand the brand's debut collection in the Middle East. The carefully curated selection featured a range of exquisite Swiss-made timepieces, along with captivating Italian jewelry, and a diverse array of sophisticated accessories for both men and women. Each piece reflected the brand's unwavering dedication to timeless design and craftsmanship.
Embracing the vibrant spirit of the Middle East, Guy Laroche seeks to forge lasting relationships with customers who appreciate and celebrate the sophistication of French luxury.
Commenting on this remarkable milestone, Naresh Chainani, CEO of Swiss Watch Group, shared, "We believe that fine craftsmanship transcends borders, resonating with those who appreciate finesse in design and artistic expression. Bringing Guy Laroche to the Middle East reflects our commitment to offer the customers the finest in French luxury".