Flormar opened doors to their ninth store in the region at the Deira City Center Mall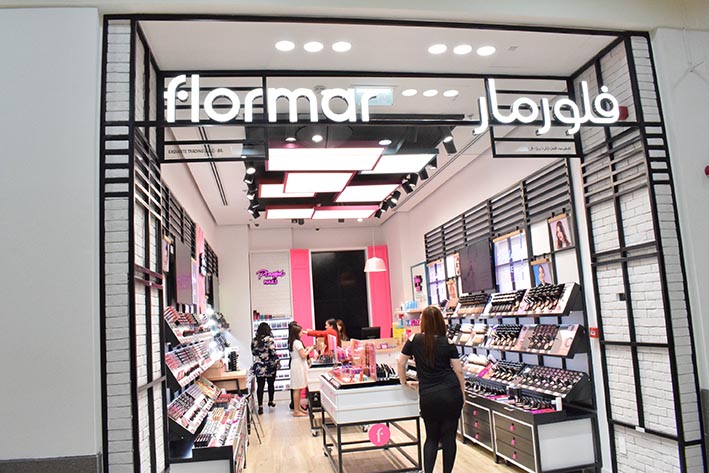 Flormar, a cosmetics brand hailing from Italy have recently launched a brand new store in the UAE making it their ninth store to enter the GCC market. The newly launched store is located in the popular Deira City Center mall and opened doors to public on the 10th of May following a ribbon cutting ceremony conducted by the Global CEO of the brand.
Flormar, headquartered in Turkey, has a presence in over 100 countries across the world. It positions its products on quality for value, with a range that includes everything from blush, foundations, eye shadow, mascara, lipstick, concealers and nail polish within the makeup range as well as an extensive bath and body line.
Commenting on the expansion of Flormar in the UAE market, Flormar CEO Cem Şenbay said "We are thrilled with the opening of the new store in Dubai, the brand has received such a great responses from consumers in the region over the past few years and we want to be able to accommodate their needs more so in the near future. The new store in Deira City Center features a unique design aesthetic which sets it apart from existing stores in an attempt to give our customers a refreshing experience."
Flormar DCC, will be carrying a special line of products which is exclusive to the new store including the 'Free Spirit' line by Flormar. The store in DCC will feature a different look and feel from its counterparts. Consumers can expect to see a lot more color and vibrancy upon walking in. The store is designed in a manner as to maintain a light color palette throughout its interiors to ensure products stand out to consumers.
Vinod Adnani, CEO& MD Multiplex International said "We have a wonderful relationship with the Flormar brand and it has yielded great results under the Multiplex International umbrella& within its Exquisite retail arm. The expansion and opening of the new store has been introduced to meet the demands of our consumers and we are pleased to be able accommodate their needs."
Flormar DCC is now open to shop for consumers in the region and is located on the second floor in the mall.
Flormar Store Locations:
Dubai: Deira City Center, Dubai Mall, Al Ghurair Centre, Madina Mall, City Centre Al Shindagha, Burjuman Centre
Sharjah: City Centre Sharjah
Abu Dhabi: Al Wahda Mall, Dalma Mall, Khalidiyah Mall