Just two days ago, we experienced the biggest supermoon of 2020, a moon that signified how in coming together, we can and will help each other.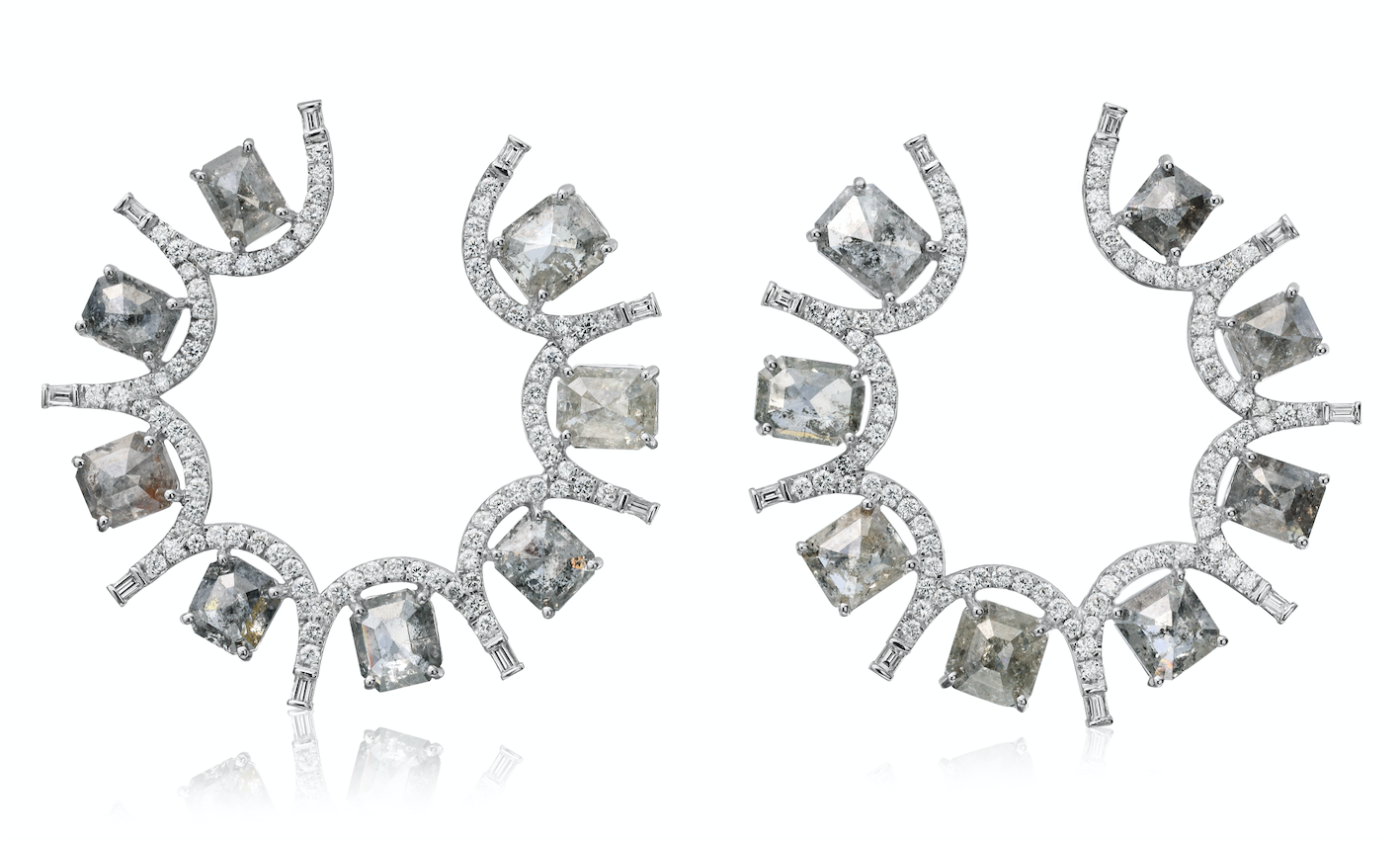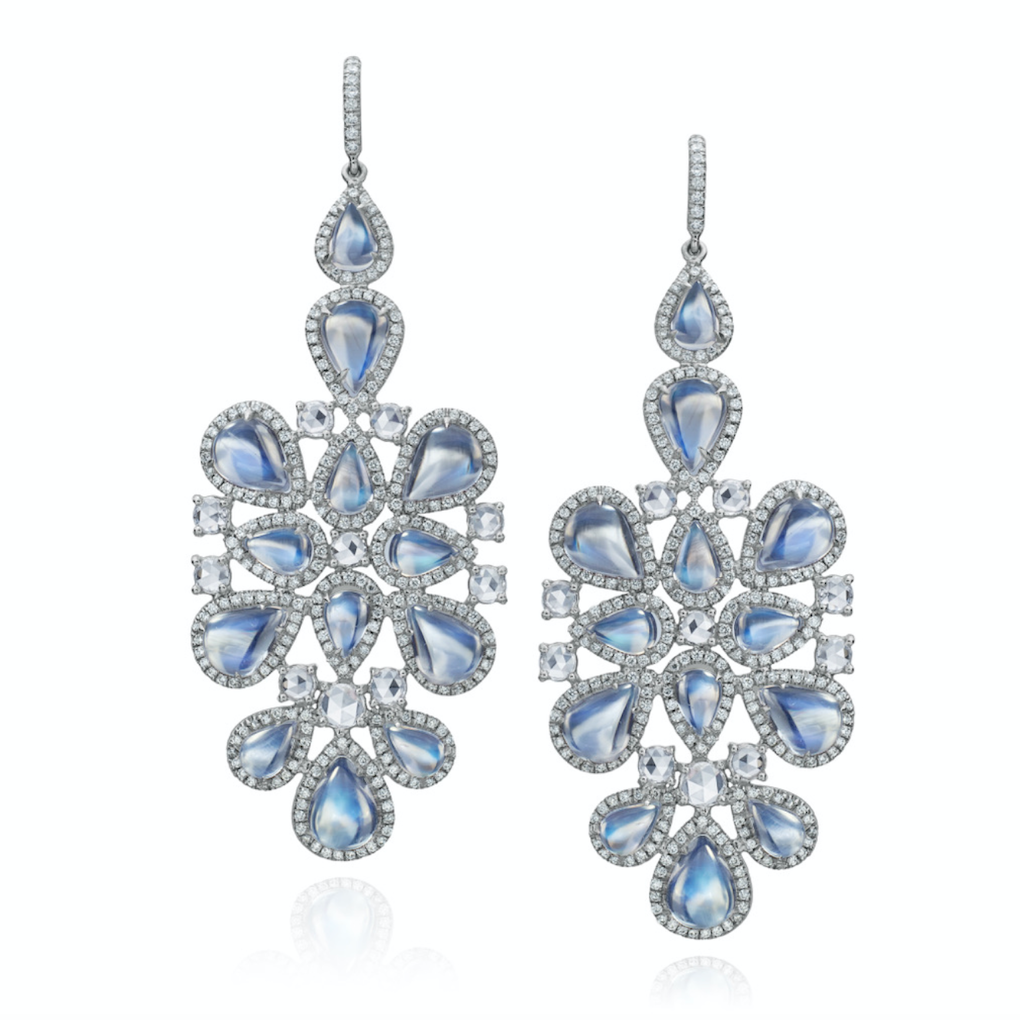 Shades of the moon imbue Nina Runsdorf's Claire de Lune collection featuring exquisite evening earrings, cocktail rings and briolette diamond necklaces. A departure from her colorful palette, these pieces reflect the glistening brilliance of the moon with soft touches of opalescent blue moonstone and organic grey diamonds. The perfect pieces to coincide with the new moon of April 7th.
Hand selected organic grey diamonds create a tonal feeling with matching hues or juxtaposing shades of faceted diamonds. Outfitted with grey enamel, paired with rose gold, seductive earrings and necklaces evoke the romantic reflection of the moon dancing on the surface of water.