This Emirati Women's Day, make the women in your life feel special by gifting them the perfect scent from Rasasi, a leading perfume brand in the Middle East. Women have always played a strong role in shaping a nation and to commemorate these contributions, this special occasion will be celebrated on 28th August.
In line with UAE's futuristic vision and the theme for this year's Emirati Women's Day that empowers the women, experts at Rasasi always strive to make the UAE proud by creating the best blends using the highest quality ingredients. Rasasi presents an array of fragrances, rich and exciting range of agarwood and dhanaloudh that are available at stores across the region. Choose the best blend bringing a smile to your loved ones faces and letting them know how much you appreciate them through this small gesture.
Explore Rasasi's Qasamat collection to choose the most suitable scent matching the personality of the woman you would be gifting for this occasion. Qasamat, is a series of four unisex fragrances inspired by the rich perfumery traditions of the Middle East. These perfumes celebrate the love for self-expression in modern times and revel in easy elegance and irresistibly infectious joie de vivre. The popular collection includes Qasamat – Morhaf, Ebhar, Rasana and Bareeq.
MORHAF – Suitable for a woman who revels in the soft and feminine aspects of her personality. Morhaf is a dreamy combination of sensuality and seduction. With fresh nuances of raspberry and bergamot interwoven with damask rose this intoxicating scent lies on a base of precious woods, rich sandalwood and indulgent vanilla.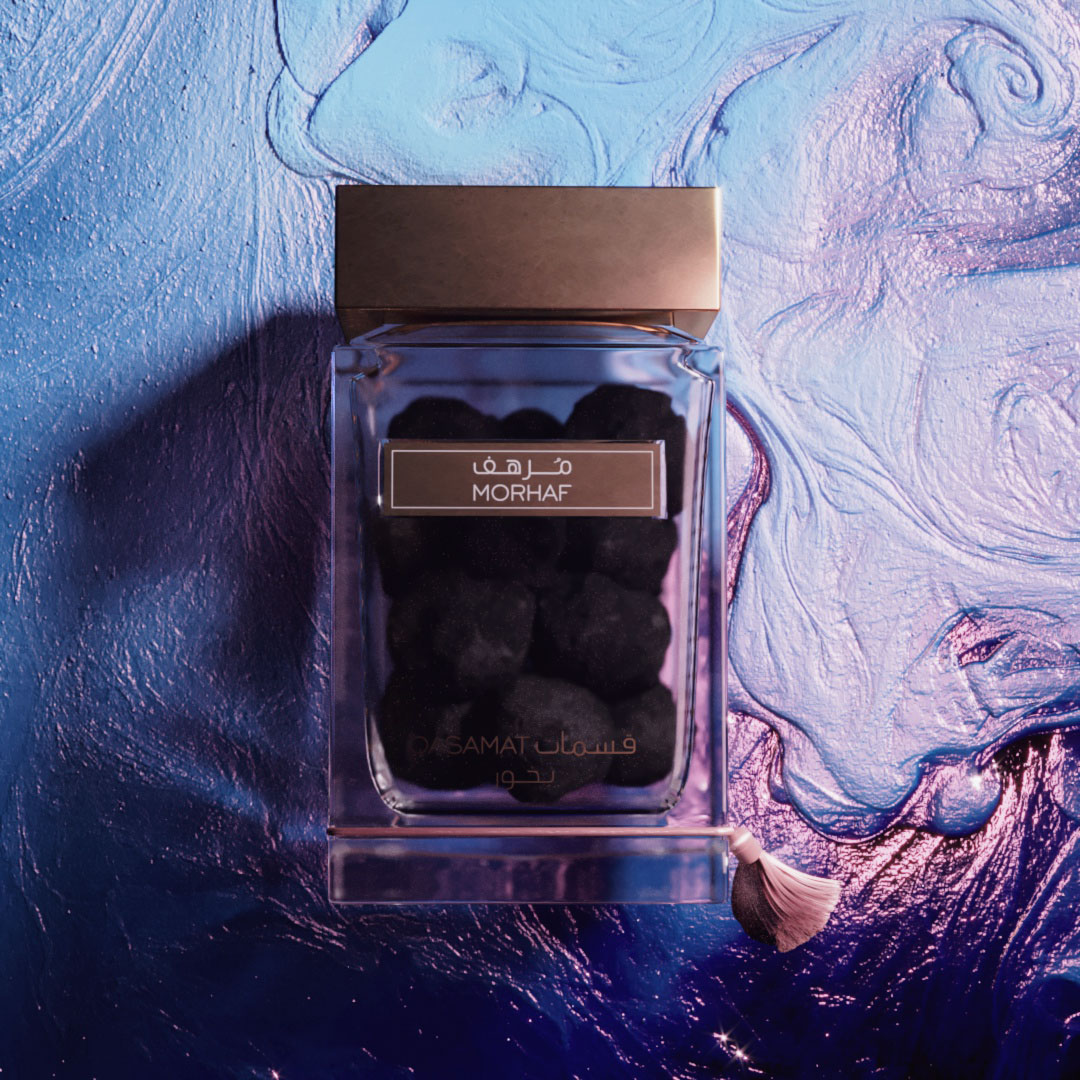 EBHAR – A unique contrast between freshness and sweetness, this fragrance is best suited for a vibrant and vivacious woman. The fragrance opens on a burst of fresh green apple and sparkling lemon notes. Floral waves of jasmine, damask rose and orris contrast with mysterious and deep notes of addictive praline, vanilla and musk.
RASANA – An elegant modern oriental fragrance, perfect for the chic and contemporary woman, Rasana is crafted to offer an enriching sensorial experience. The scent opens with fresh fruity notes of lemon, apple and bergamot. The middle notes of leather, sandalwood and cypriol rest on an exotic oriental base of rich musks, amber, cedarwood and agarwood.
BAREEQ – A beautiful and intriguing journey of self-exploration, this fragrance is perfect for the strong and inspirational woman who embraces diverse influences, and is much of a global citizen like many Emirati women. The fresh opening notes of bergamot, orange and green apple are overpowered by the sweet notes of caramel and saffron in the heart of the perfume. A powerful base of strong smoky woody notes held together by musk and buttressed by the leather accord, lends this long-lasting perfume an aura of supreme confidence.
The Qasamat collection is also available in Bakhoor and Oud Moattar. Popular with Emiratis, these incenses are used to keep the homes and clothes smelling fresh and have a calm and serene effect on the surroundings.
Qasamat Morhaf,  Bakhoor and Oud Moattar – These incenses open with fresh fruity nuances of raspberry and bergamot inflected with seductive damask rose and geranium while resting on a base of precious woods, creamy sandalwood, vanilla and rich musks.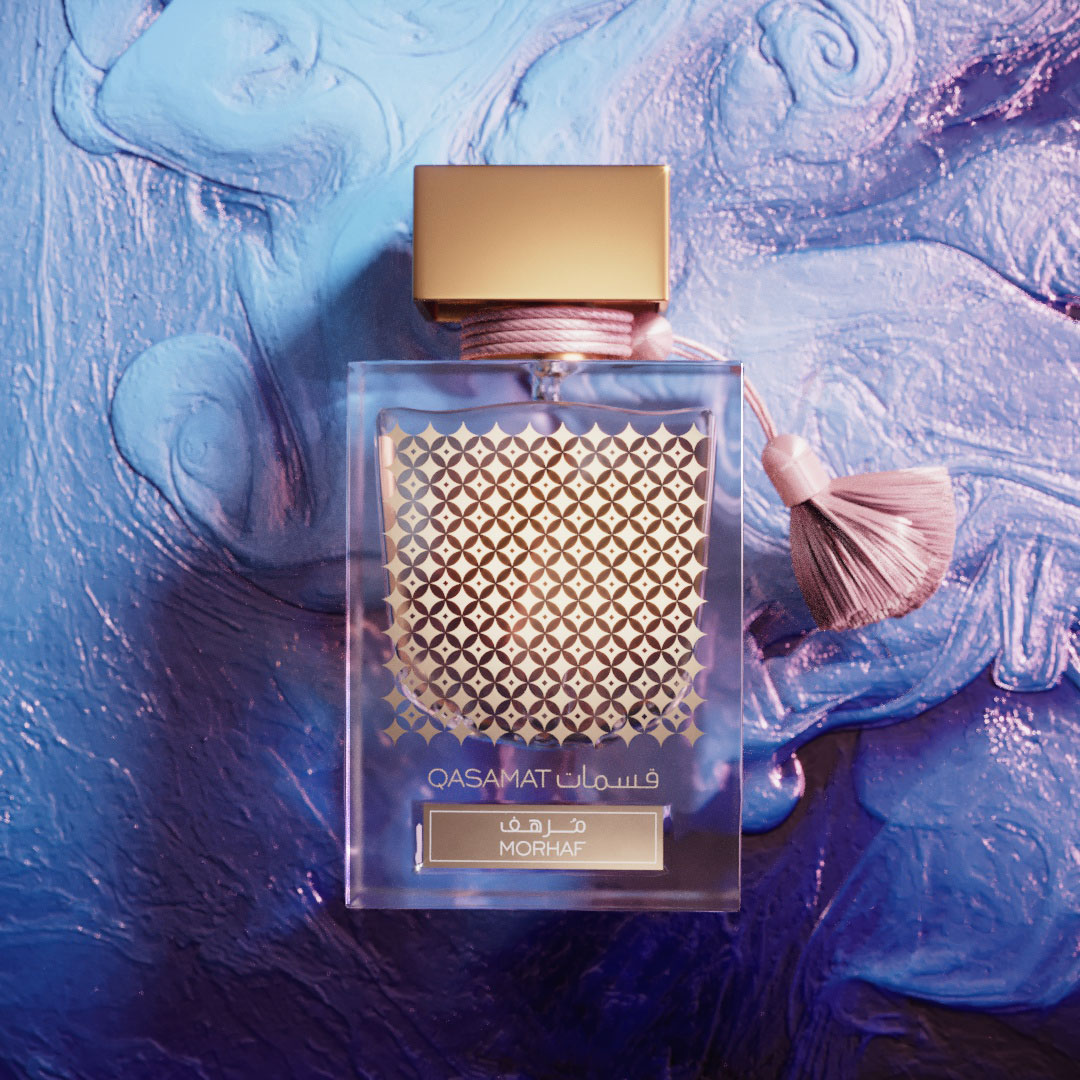 Qasamat Ebhar, Bakhoor and Oud Moattar – A sublime fragrance with a unique contrast, these unique incenses open with a burst of fresh and fruity notes of green apple and sparkling lemon, the floral waves of lotus and damask rose flows into contrasting deep notes of addictive praline, vanilla and rich musks