You don't have to be attending the world's biggest music festivals to rock the bohemian trend this summer. Sure, boho chic does seem to dominate at every single music festival – the A-listers at this year's Coachella proved that the trend isn't going anywhere; in fact it's only getting stronger – but that's not the only place you can break out your favourite Aztec prints and fringe accents.
We love the bohemian trend for a number of different reasons. The understated colour palette is more low key as far as summer shades go, which breaks up the vivid, bold colours more commonly associated with summer quite nicely. After all, variety is the spice of life, and you want to give your more dramatic wardrobe pieces their time in the sun. Luckily, what bohemian pieces usually lack in colour, they make up for in fine detailing. You'll find everything from super-intricate prints to embellishments (there's no such thing as too much fringe or too many tassels) and much more on every single piece of bohemian-inspired clothing, which is what makes this trend so exciting.
Bohemian pieces are great for dress down days, but don't take them out of the eveningwear race altogether. You'll be surprised just how big of a statement you can make with this trend!
Another great thing about the bohemian trend – in case you needed any more convincing – is the fact that you can really embrace the costume jewellery. We're not saying we want to throw away our Cartier collection or stop saving for our next fine piece of jewellery, because that's never going to happen, but there's something almost liberating about having the freedom to express yourself with affordable costume jewellery. It's great for wearing to the beach, pool or taking with you on vacation; and also great for teaming with specific outfits. When the price is so low, you really can have it all!
If you want to experiment with the bohemian trend this summer, why don't you try some of these pieces on for size…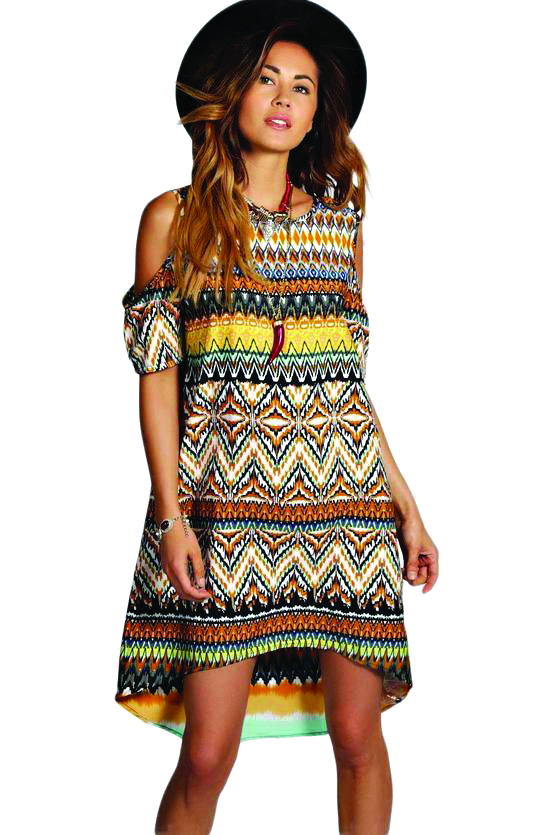 A cute dress is the first thing you should snap up if you want to really see what the bohemian trend is all about. Light and laid back for those lazy summer days, a dress in a bold print will tick all the boxes. To kick the boho trend into a higher gear, add an oversized hat and a tassel tote. Fallon Aztec print open shoulder shift dress, £15, available at Boohoo http://www.boohoo.com/fallon-aztec-print-open-shoulder-shift-dress/AZZ10492.html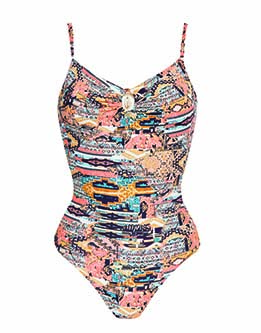 Where better than the pool to really test the waters and try out the bohemian trend? This swimsuit features all the classic bohemian colours, as well as that unmistakable boho print, without going overboard. A simple yet effective way to show off your style credentials. Water Cult Artisan boho swimsuit, £99, available at Figleaves http://www.figleaves.com/uk/watercult-artisan-boho-soft-swimsuit/1179188.html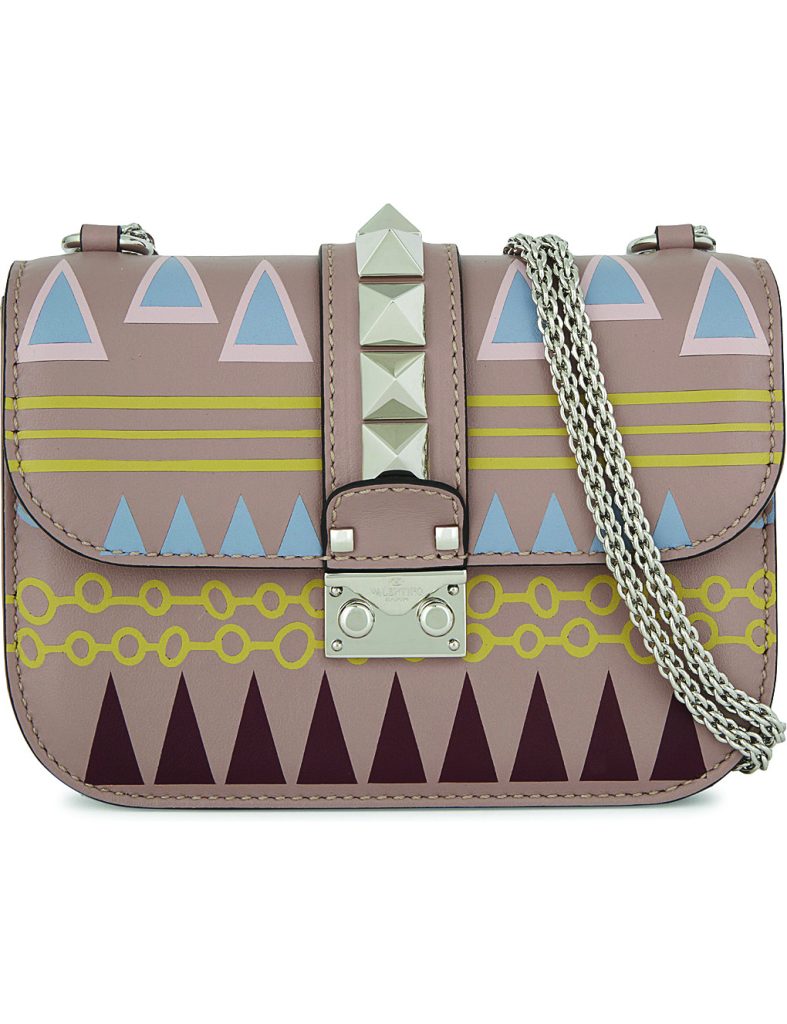 You know a trend is worth investing in when the biggest fashion designers are experimenting with it and putting their own stamp on it. A mix between the signature rockstud pieces we've come to know and love over the seasons, and the ever-expanding bohemian trend is this must-have bag from Valentino. Valentino rockstud Aztec print leather shoulder bag, £1,605, available at Selfridges http://www.selfridges.com/GB/en/cat/valentino-rockstud-aztec-print-leather-shoulder-bag_173-84023422-LW0B0566WRN/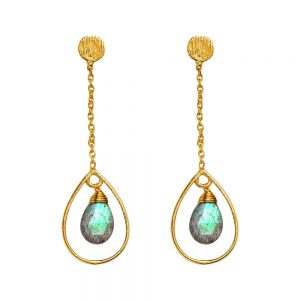 As we previously mentioned, the accessorising world really is your oyster with the vast selection of extremely affordable costume jewellery out there. These earrings are extremely entrancing with their dreamy aquatic coloured centre. Wear yours with all your bohemian pieces, or wear it with something completely different for a subtle nod to the trend instead. Juvi Designs earrings, £69.95, available at House of Fraser https://www.houseoffraser.co.uk/accessories/juvi-designs-gold-vermeil-boho-swing-me-earring/229336098.pd#229336098?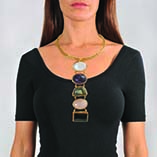 And if you want something a little more luxurious that will work as a true statement piece for the bohemian trend is this '5 stones Byzance' necklace by jewellery expert Sylvia Toledano. You know you're onto a winner with one of her pieces sitting strongly on your neck! 5 stones Byzance necklace, £295, available at Monnier Freres http://www.monnierfreres.co.uk/5-stones-byzance-necklace.html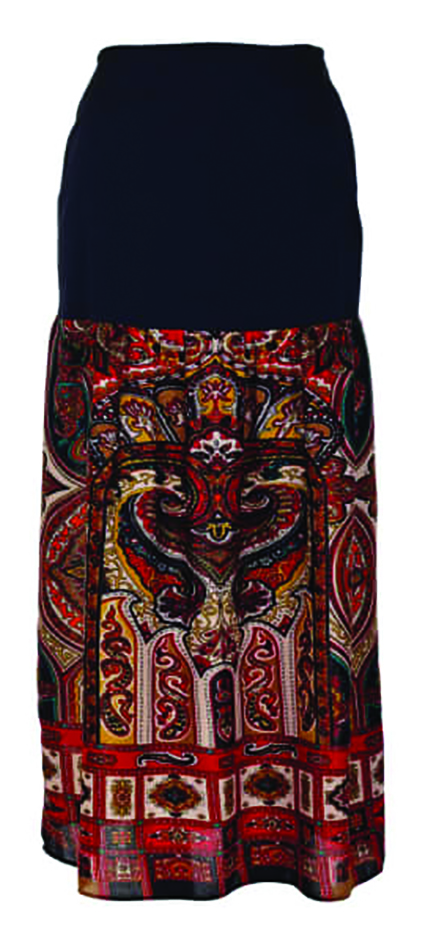 Another great piece to effortlessly help you wear, sorry – rock, the trend without as much as a second thought. Team this skirt with a simple black vest top, slide on the skirt just as you would any other skirt, and go about your day as normal, except with the added knowledge that you're slaying in the outfit department. Nothing could be simpler. But if you wanted to amplify your look and say, add some of the jewellery also featured on this page, we certainly wouldn't object. Jiri Kalfar Bohemian midi skirt, £210, available at Wolf & Badger https://www.wolfandbadger.com/uk/bohemian-midi-skirt/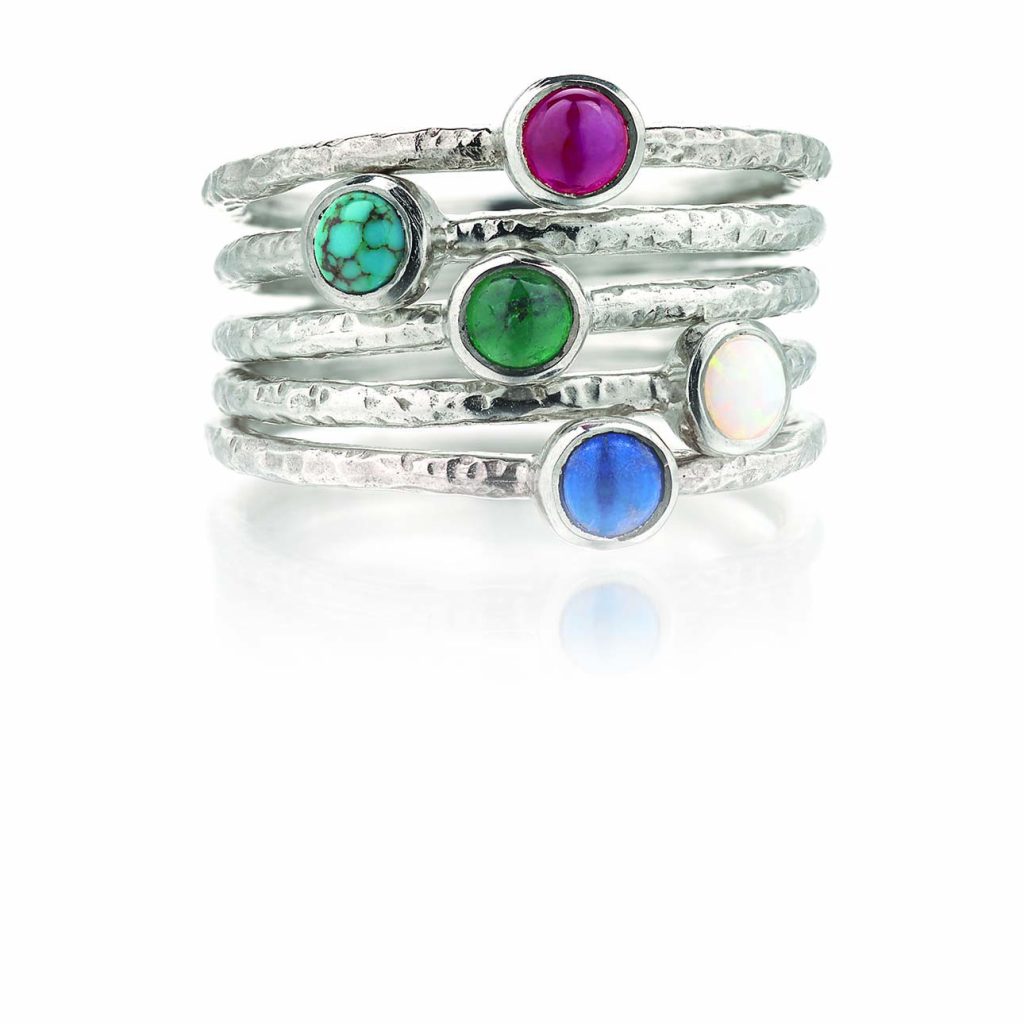 "If you liked it then you should have put a ring on it." We don't usually disagree with the ultimate songstress that is Beyoncé – and we don't really like to, either – but one ring isn't going to cut it when channelling all things bohemian. It's all about multiple rings, and stacking them on every single one of your fingers – or all on one if you're feeling wild – is the only way to do it. Silver hammered gemstone ring stack, £647, available at Frillybylily https://www.frillybylily.co.uk/shop/hammered-silver-gemstone-ring-stack-ancient-awe/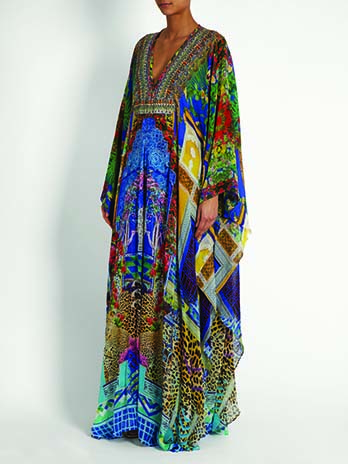 If you're one of these people who doesn't like to do things by halves, then this beautiful, billowing maxi dress is what you need to wholeheartedly invest in the bohemian trend. A slightly more glamorous part of the bohemian trend that you probably won't find festival-goers wearing if that helps persuade you to add it to your shopping bag. Camilla bounty-print silk dress, £669, available at Matches http://www.matchesfashion.com/products/1079010?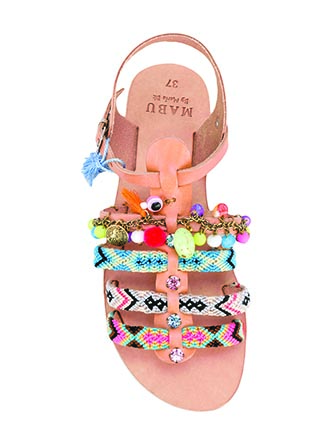 No need to adjust any other part of your outfit – simply slip into these sandals and they will do all the hard work for you. Cut off denim shorts and a simple T-shirt will suffice for casual days out, while swapping the shorts for a flowing, white maxi skirt would really command attention for dressier summer occasions. Mabu Andromeda boho sandals, £168, available at Far Fetch https://www.farfetch.com/uk/shopping/women/mabu–andromeda-boho-sandals-item-12076147.aspx?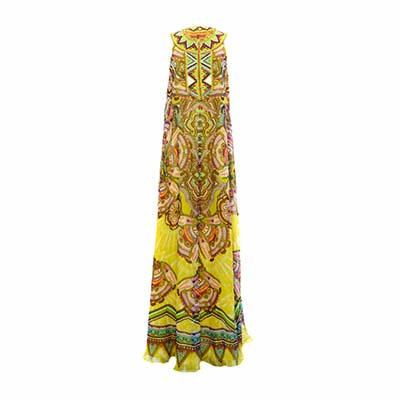 Remember when we said that the bohemian trend could be dressed up for those highly glamorous VIP occasions? This is what we were referring to. Rock this Roberto Cavalli number and embrace the bohemian trend in the most powerful and luxurious way possible. Roberto Cavalli Aztec long dress, £2827.70, available at Italist https://www.italist.com/en/woman/dresses/roberto-cavalli-aztec-long-dress/5705832/5875358/