When it comes to Hollywood royalty, few names command the same level of admiration and respect as Julia Roberts. With her dazzling smile, undeniable talent, and down-to-earth personality, Roberts has captivated audiences for decades. Now, as the face of Chopard's Loves Cinema Campaign, she continues to radiate her timeless beauty and charm, cementing her status as an icon in the world of fashion and film.
Chopard, the renowned Swiss luxury jewelry and watch brand, has a long-standing association with the world of cinema. Known for its exquisite craftsmanship and innovative designs, Chopard has been a favorite of celebrities and fashionistas alike. The brand's Loves Cinema Campaign celebrates the long-standing relationship between Chopard and the world of film, paying homage to the glamour and allure of the silver screen.
In the campaign, Julia Roberts is a vision of elegance and grace. The Academy Award-winning actress exudes confidence as she models Chopard's stunning jewelry and watches, showcasing their intricate details and unparalleled craftsmanship. Her radiant smile and effortless style perfectly capture the essence of Chopard's ethos – a celebration of beauty, glamour, and love for the art of cinema.
Roberts' association with Chopard goes beyond the campaign, as she has been a loyal patron of the brand for many years. She has been spotted wearing Chopard's exquisite jewelry on numerous red carpets and high-profile events, further solidifying her status as a fashion icon. Her genuine admiration for the brand's designs is evident in her interactions with Chopard, as she has often expressed her appreciation for their craftsmanship and creativity.
What sets the Chopard Loves Cinema Campaign apart is its celebration of the magic of cinema. As an actress with a remarkable career spanning decades, Julia Roberts embodies the spirit of the silver screen. She has captivated audiences with her performances in iconic films such as "Pretty Woman," "Erin Brockovich," and "Steel Magnolias," earning her critical acclaim and legions of fans around the world. Her versatility as an actress, along with her timeless beauty and captivating presence, make her the perfect ambassador for Chopard's Loves Cinema Campaign.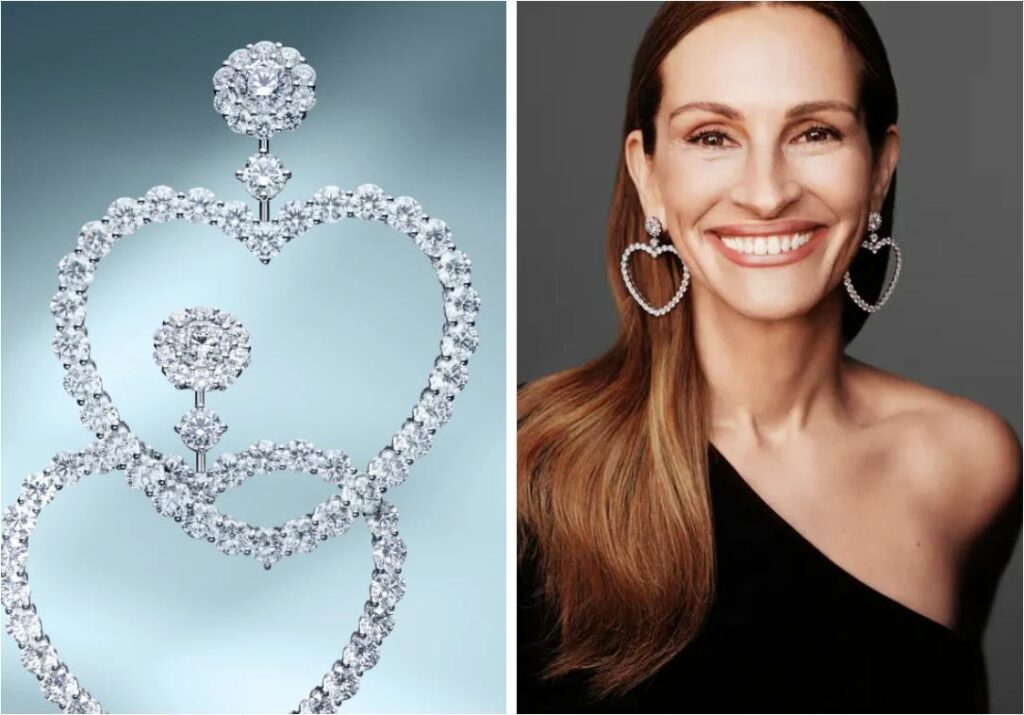 #chopard #juliaroberts #firstavenuemagazine
https://www.chopard.com/en-ae/chopard-loves-cinema.html