Be a head-turner when you walk in the party room as you shine naturally, thanks to LPG face and body endermologie treatments
The smell of festivities is everywhere and that's what we are excited about. Donning glamorous and stylish outfits and playing with your hairstyles and make-up are so much fun. To top that, this is the most opportune time to present a more radiant and slimmer version of yourself as you have get together with new and long time friends and family. And how to achieve that? A little help with the iconic French beauty and wellness brand, LPG Endermologie, will do the trick in no in time.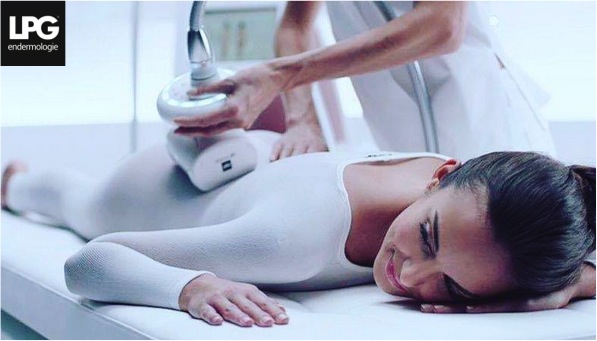 LPG Endermologie has treatments perfect for the face and body with the use of the latest technology – LPG Cellu M6 Alliance. Eliminating fat cell that is resistant to physical exercise and boosting the natural synthesis of essential youth substances such as collagen, elastin and hyaluronic acid can be done without any pain and no side effects. Additionally with the new machine, results are visible as of the 3rd session. You can do the procedure minimum twice in a week and the best thing about it is that you can do a combination (face and body) on the same day. Isn't that amazing!
Busy bee? We know you are. So here are few tricks we have picked to suit your hectic schedule. Express! Express!
Face Treatments (price starts from AED 250)
1.) 10 minutes – Target Treatments
Directly treat an area of your face in just 10 minutes (Forehead, Eyes: Anti-Wrinkle; Eyes: Puffiness and Dark Circles; Mouth; Double Chin; Facial Contours; Neck; Décolleté; Hands)
2.) 15 minutes – Glow
Gently exfoliates and reactivates microcirculation to even out the complexion and improve skin brightness
3.) 20 minutes – Detox
Mobilizes fluids and drains impurities and "reoxygenates" the skin for a purified, radiant complexion
Body Treatment (price starts from AED 450)
1.) The ID treatment (10 minutes, 20 minutes, 30 minutes, or 40 minutes)
What's good about this is that you can customize the procedure depending on what specific areas of the body like stomach, saddle bags, buttocks, thighs etc you want to address.
Strut your stuff and get noticed when you enter the room! Just as Harry Winston says "People will stare. Make it worth their while."
LPG Treatments are available at the following:
> Tips and Toes – Al Barsha Dubai UAE
> Tips and Toes Khalifa City A – Abu Dhabi UAE
> Aesthetic Polyclinic Khalidiya – Abu Dhabi UAE
> Aesthetic Polyclinic – Al Ain UAE
> Dr. Farah Al Ansari Dermatology and Laser clinic – Fujairah UAE