Find your energy
at fairmont Fujairah beach resort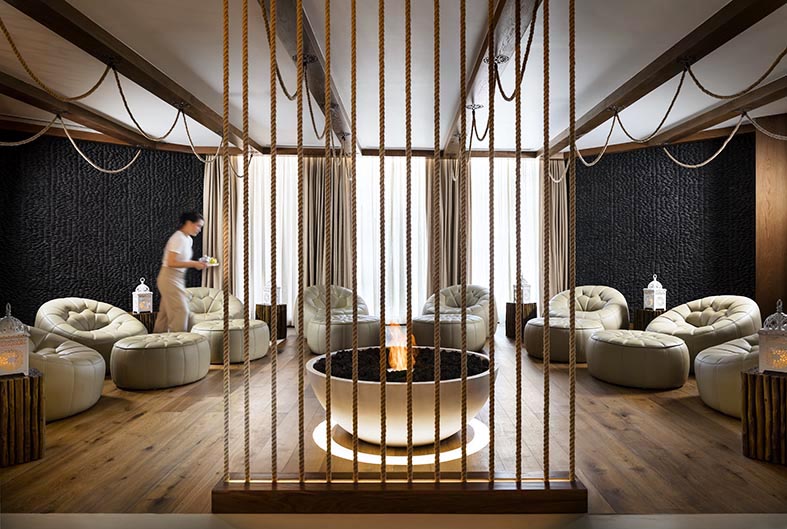 Treatments at a glance
Ho-Leaf and Rosemary Muscle Melt
60/90 minutes | AED399 / AED579
Combining stimulating Ho Leaf, Lemongrass, Nutmeg and Rosemary with deep manipulation
of the body's muscle, this concentrated massage will unravel tension in sore and tight muscles
enhance circulation and release deeply suppressed emotional blocks. This treatment is highly
recommended for anyone suffering from chronic stress, pain or tension.

Five Element Aroma Massage
60/90 minutes | AED369 / AED549
This Aromatherapy massage utilises customised essential oil infusions with skilful therapeutic
techniques to deliver the ultimate massage experience. The treatment draws from both Eastern
and Western massage and thermotherapy techniques to help balance body and mind. Choose
from a selection of oils representing the Five Elements of Wood, Fire, Earth, Metal and Water
each designed to bring you healthy and vitality.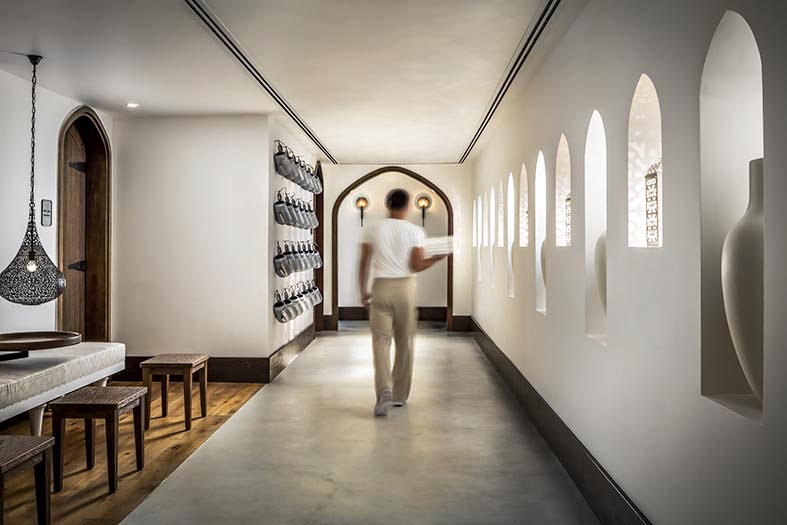 Hammamii Classic Facial
60 minutes | AED369.00
A highly effective regional facial treatment adapted to the skins specific needs.
Our Hammamii classic facial begins with a 2 phase deeply cleansing ritual containing activated
charcoal & bergamot, followed by a rose & date facial exfoliation, warmed Argan kernel lifting
massage, finalized by a bespoke mask and application of concentrated prickly pear cactus elixir
to nourish and repair.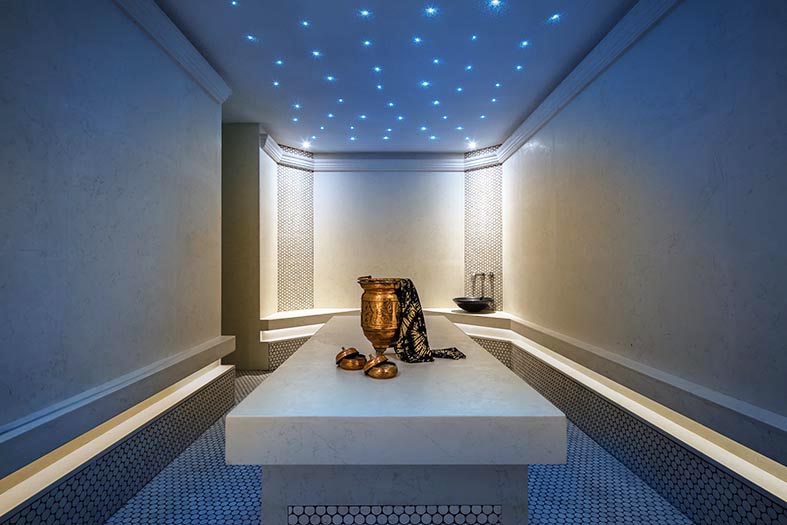 Za'atar Body Detox
60 minutes | AED399
This ritual begins with a thorough exfoliation using Za'atar, a traditional Arabian spice
known for its detoxifying and antioxidant qualities. Ghrassoul a rich Moroccan clay mask
from the High Atlas Mountains draws out impurities, muscles are then massaged, eased and
release with an aromatic concentration of Flechir Muscle Oil which has draining, balancing
and nourishing properties.

Moments to Share
90 minutes | AED969
Relax together with a full body aromatherapy massage, which uses a blend of essential oils and
purpose-designed movements to stimulate circulation, promote deep relaxation, and restore the
flow of energy throughout the body. This wonderfully soothing and rejuvenating experience is
ideal for togetherness time.
Additional Time
AED185
To upgrade any of our present treatment list with additional time and services, the below
mini treatments will suit your skin care needs, ensuring complete relaxation and rejuvenation.
Choose from a variety of 30 minute mini treatments including:
Foot massage | Long Journey Leg & Foot
Hand & Arm Massage | Head neck and shoulder massage
Nourishing Hair Mask Ritual | Five Element Acupressure Head Massage
Above prices are subject to 10% municipality fee and 10% service charge